Imagine captivating guests as you walk down the aisle with gorgeous curly and springy coils and curls. You made the decision to be authentic, although you had a bit of opposition from family and friends, but you realized that wearing your natural hair was the best decision you made. Especially since you've been natural for years!
Changing your style to fit mainstream images of brides is a thing of the past.
Why try to fit in when you can create and capture the essence of your beauty while saying I do?
Sometimes all we need to achieve is to believe. So here is a list of some of the most stunning natural hair brides and their wedding advice to you!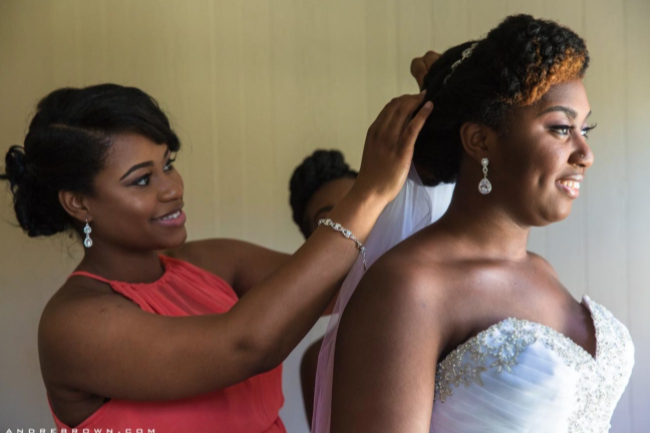 Photo Courtesy of @Andre Brown Photography
Shacola's Wedding Advice: To elope lol. No but seriously to do the best you can and make sure you have people in your corner that have you and the grooms interest at heart and will do what it takes to make sure the day goes well for the both of you.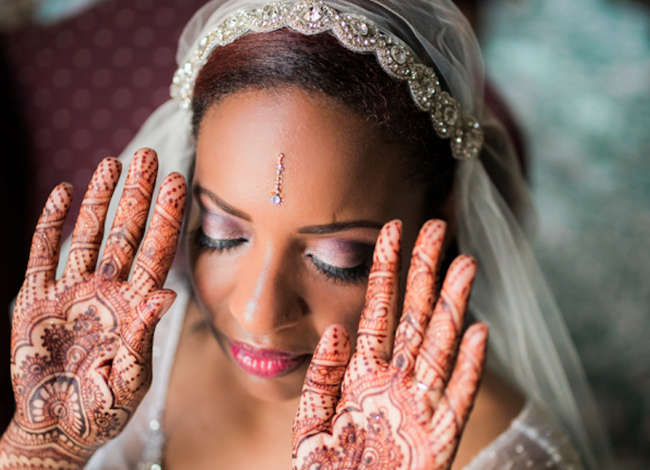 Photo Courtesy of @Tye Pentecost Photography
Daceia's  Wedding Advice: Keep your wedding day full of love and laughter.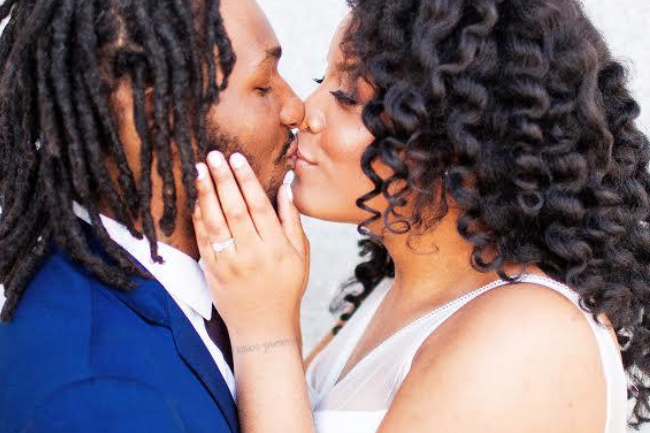 Anika's Wedding Advice: This special day is about you and your husband, don't sweat the small stuff. Most importantly don't go into debt for something that will last just one day and have lots of fun.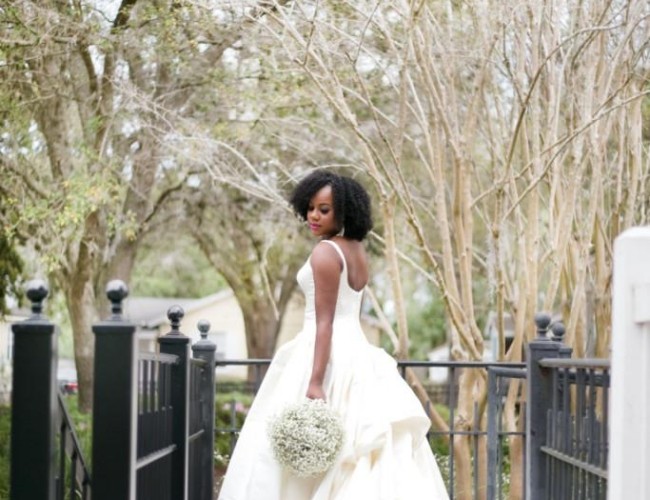 Wedding Advice: Don't sweat the small stuff, have fun!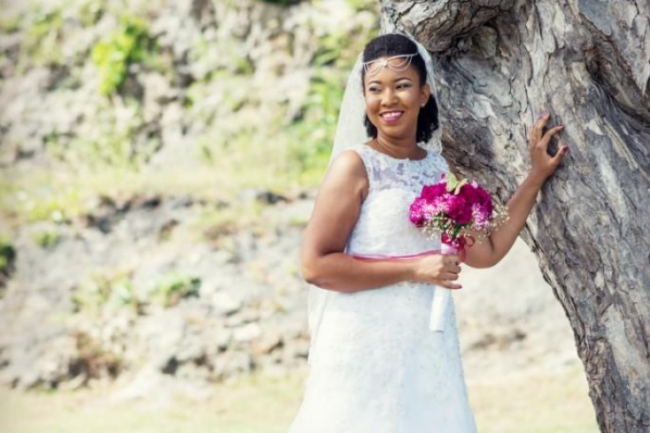 Cherise's Wedding Advice:  My advice would be to focus on what is most important. For us we decided we wanted a small wedding so we did the planning ourselves. We soon learned that no matter how small, wedding planning was still quite the challenge! What got us through even the most difficult week leading up to our wedding day was focusing on our love for each other and our desire to spend the rest of our lives together. That meant that even if things weren't perfect on the day we were going to have an amazing day anyway!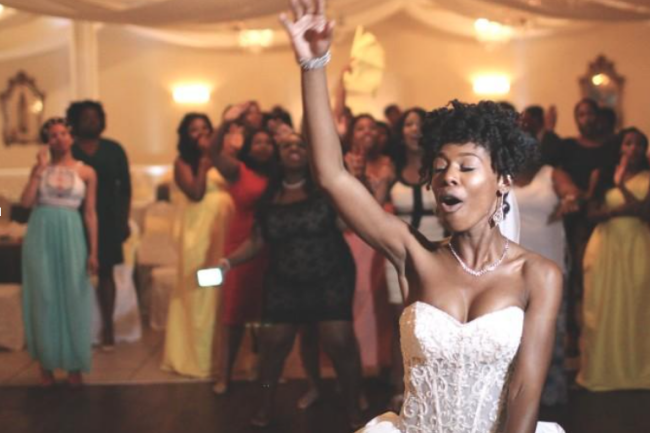 Ivory's Wedding Advice: RELAX! Be sure to have a brief chat with your planner/vendors before the day begins and then relax.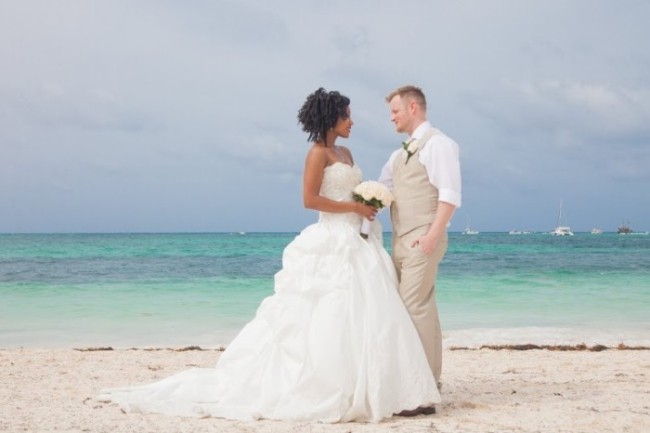 Angel's Wedding Advice: Try to get as much done in advance as possible, even the small items that you think can be completed a week or two before the wedding. Things have a way of becoming far more hectic than you may have anticipated as the day draws near.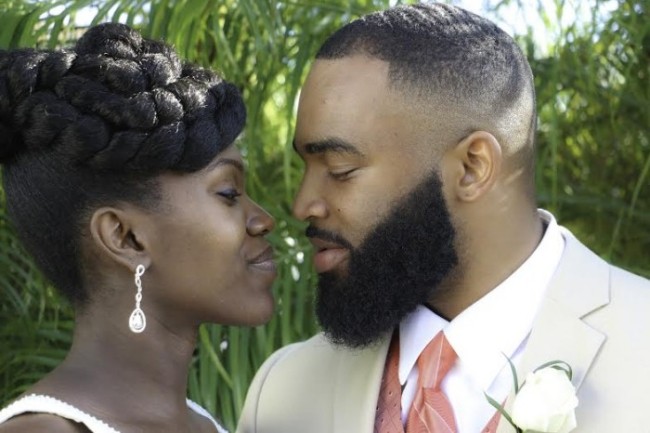 Photo Courtesy of @Final Cut DJ Photographers
Sharice's Wedding Advice: Keep your composure and enjoy every moment on your wedding day. It goes by so fast!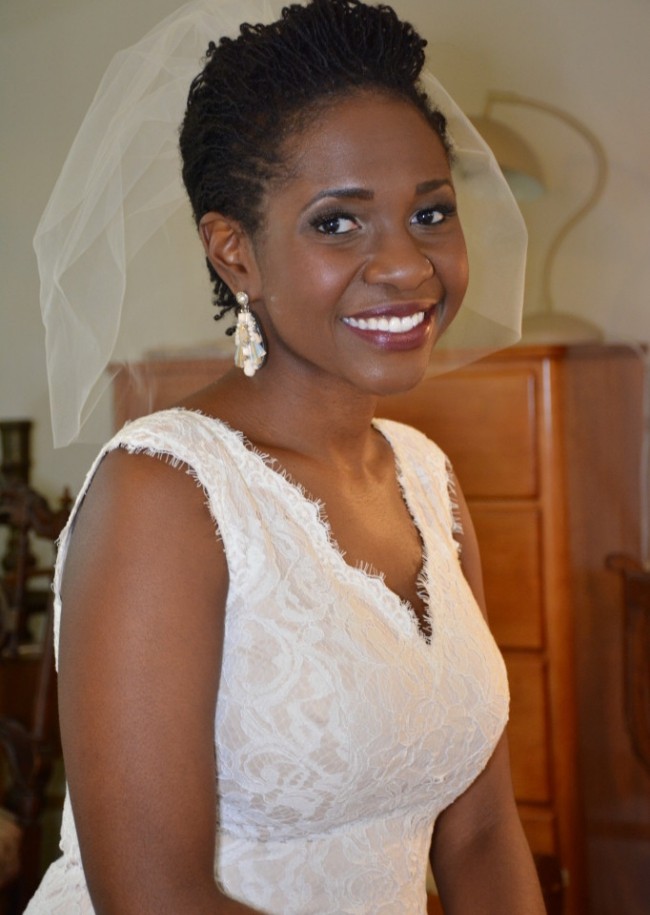 Photo Courtesy of @She Unique Photography
Mrs. Benoit's Wedding Advice:  Do pre-marriage counseling and ask your partner a lot of questions. Use the engagement period as a time to really get to know your future partner as marriage is a serious decision. Ask the questions you haven't, and cover everything – it helps a lot as you prepare for this once-in-a-lifetime decision!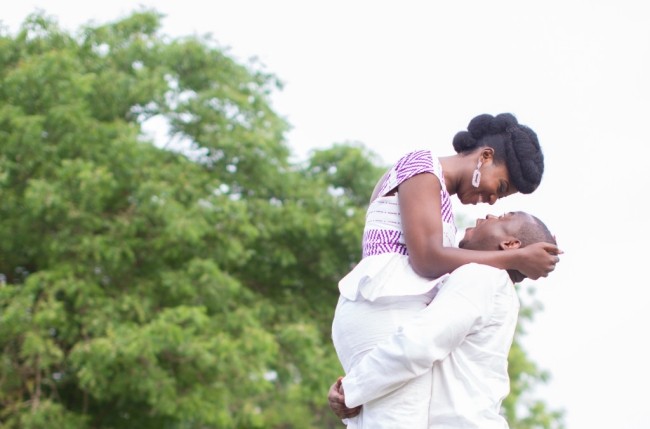 Photo Courtesy of @QP Photography
Festus's Wedding Advice: It's simple, follow your instincts. If it doesn't feel right, then it's not right for you. Just because others are doing it doesn't mean you should also.  Listen to what others have to say but ultimately, listen to yourself!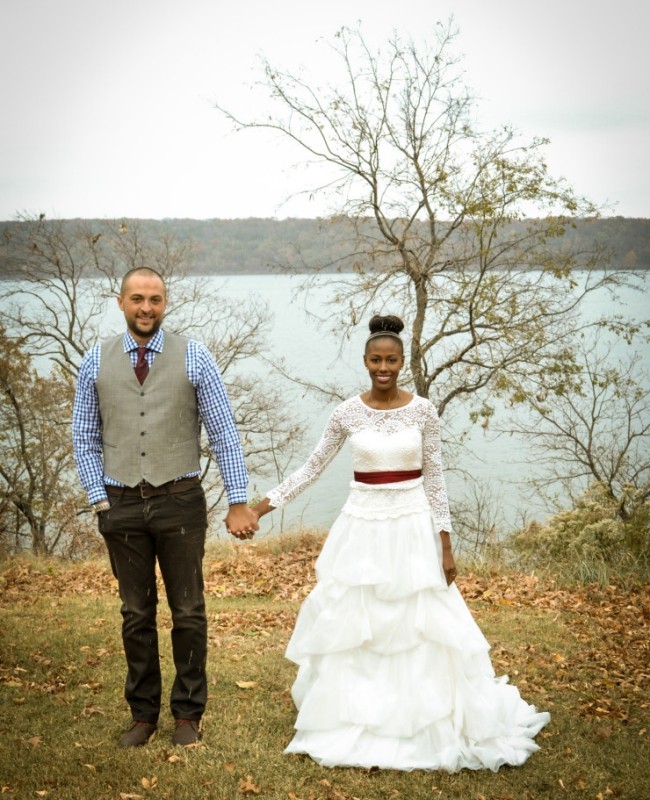 Sanow's Wedding Advice: Relax. Remember why you chose to marry each other in the first place and focus on that. Everything that needs to work out in the long run will work out the way it is suppose to work out. Nate and I planned our entire wedding ceremony in one week exactly, so there was not months and months to plan anything extravagant. That was perfectly fine with us both because we initially planned to elope with only ourselves, a photographer, and a videographer. But within the span of a couple of days, immediate family and closest friends were now coming. We rented cabins near the lake for family and friends to stay in the night before the wedding. We changed the ceremony from outdoors on a dock over the lake to indoors. We bought food and a couple cakes for a mini reception. There were a lot of changes. Nevertheless, the things that mattered most was wrapped up in knowing that beyond that one day, we were privileged to spend the rest of lives together as husband and wife.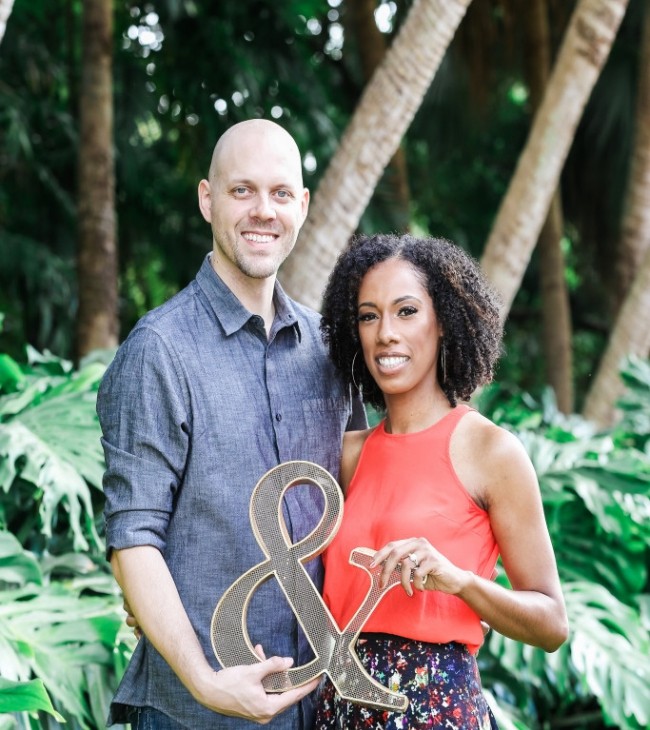 Photo Courtesy of @Scribbled Moments Photography
Analesa's Wedding Advice: I found the love of my life online and we are getting married. Love can be found everywhere.
Shandre's Wedding Advice: Take your time when planning your wedding because it helps to keep the stress levels down. Try and soak up every moment on the day because it goes by so quickly and you are going to wish you could relive the day all over again. Choose what is right for you as a couple. Don't forget that something will go wrong on the day so don't look for perfection. Try not to stress even when it seems impossible. Have that moment before walking down the aisle when you consciously decide to let go of everything and just let the day be.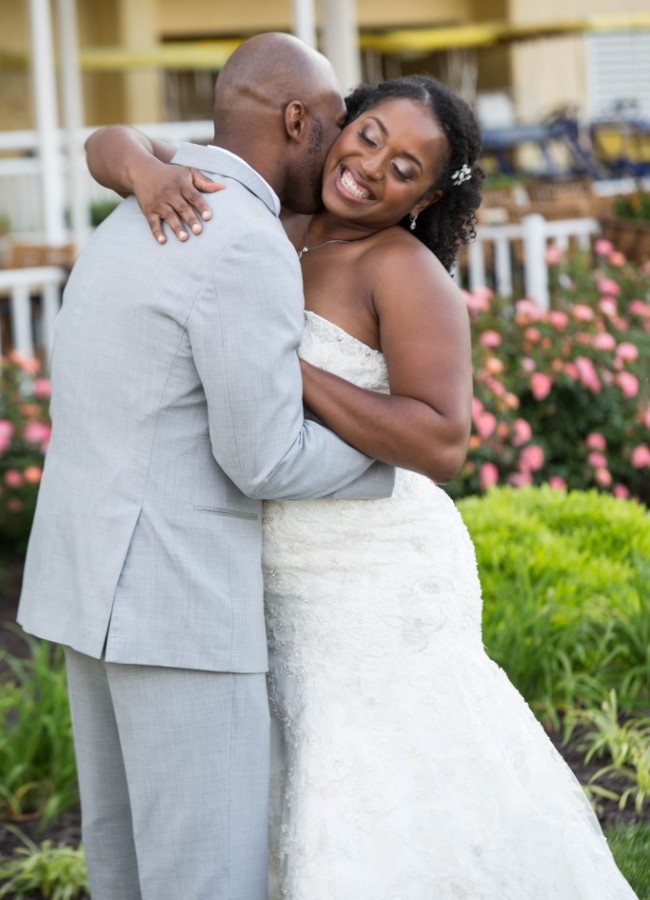 Meredith's Wedding Advice: Don't be afraid to showcase your own standard of beauty.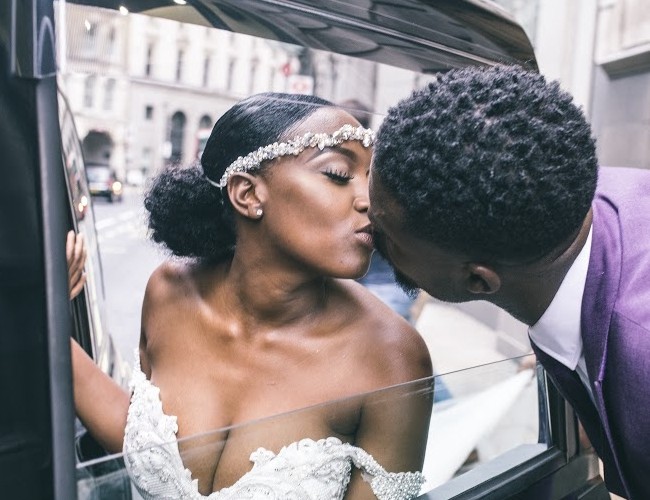 Cassandra's Wedding Advice: Share this perfect day with the ones you love and have fun!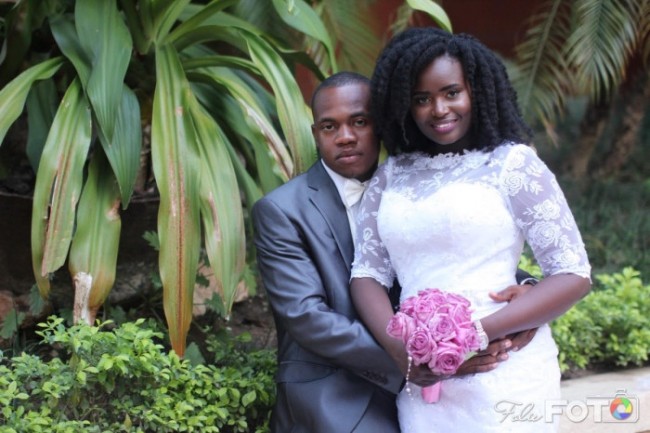 Photo Courtesy of @Folio Photo
Suze's Wedding Advice: My advice is to plan early, it decreases the level of stress, be supportive of each other and everything will be fine.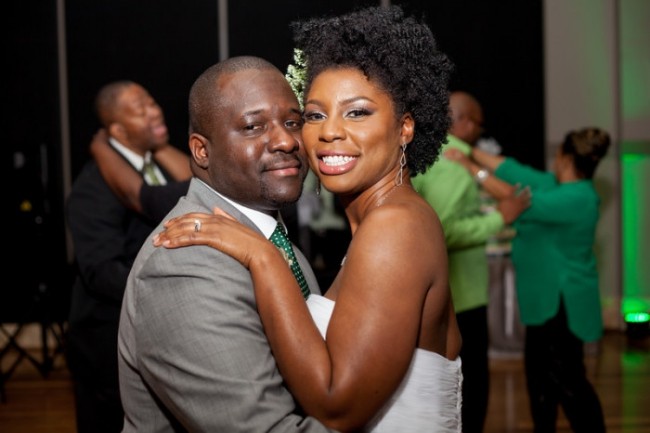 Photo Courtesy of @Antonio Sanchez Photography
Amber's Wedding Advice: Set a time/date when you are not going to do any more planning. I set mine a week before the wedding and stuck with that. Just relax, you will get married no matter what goes wrong or right. On the day of my wedding, I ate fast food for breakfast and watched a marathon of Keeping Up with the Kardashians til it was time for me to leave.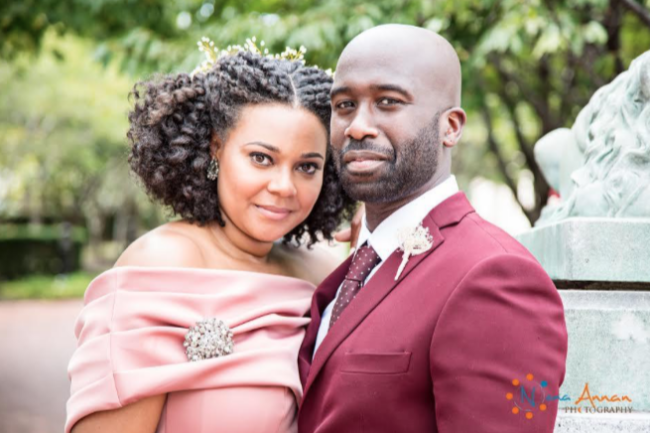 Photo Courtesy of @Nana Annan Photography
Toussaint's Wedding Advice: I knew early on I wanted to wear my hair natural because it's how I wear my hair 95% of the time. I used to straighten it all the time years ago, but that's not me anymore. All I knew is that I wanted it off of my face, because my husband always says my hair is so big that he can't see me, so for our wedding, I knew it had to be pulled back. :)  I decided to have my stylist do a twist out the day before, and and on the day of the wedding my best friend and I took it out and she styled it for me. It was exactly what I wanted and I felt beautiful because I was 100% me.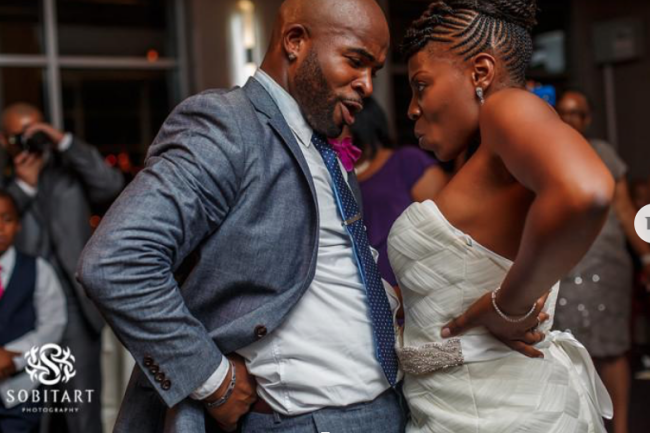 Photo Courtesy of @Sobitart Photography
Mrs. Watts' Wedding Advice: In preparing for your wedding day, be realistic, be honest and transparent.  Employ as many friends and family as you can who can help with different projects.  The best advice I received was on the very day of my wedding: "something WILL GO WRONG, and that's ok!" Don't stress about those things.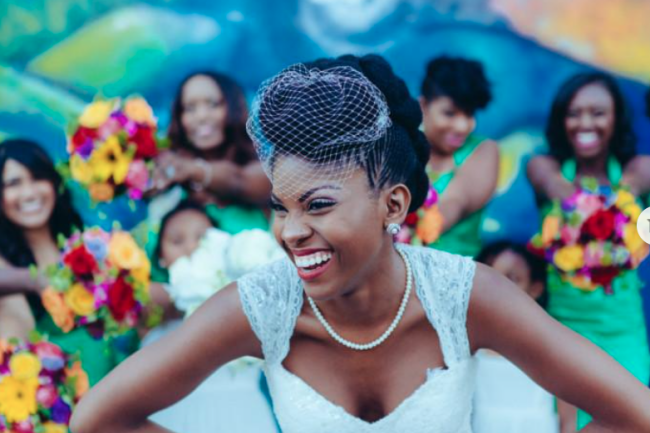 Tamika's Wedding Advice: Make sure you keep God first! Also, go to premarital counseling to address any and all concerns you may have before your union.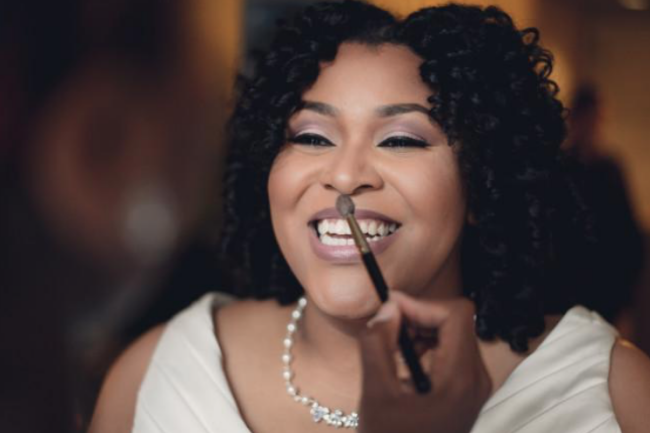 Photo Courtesy of @CalvinLionelPhotography
Letitia's Wedding Advice: My words of advice are to pick the parts of the day that are most important to you, and stick to them. Everything else can be done easily or delegated. Also, trying to please a crowd of people will drive you crazy. Also, once the day gets there, let nothing bother you. You did everything you could. We realized while we were waiting to enter the reception that a mix-up of communication left us without beverages at the reception. Aaron pulled out $20 and told someone to run to Chick Fila for tea and lemonade, and then turned around and kissed me. We kept it moving and didn't panic. I love him, lol.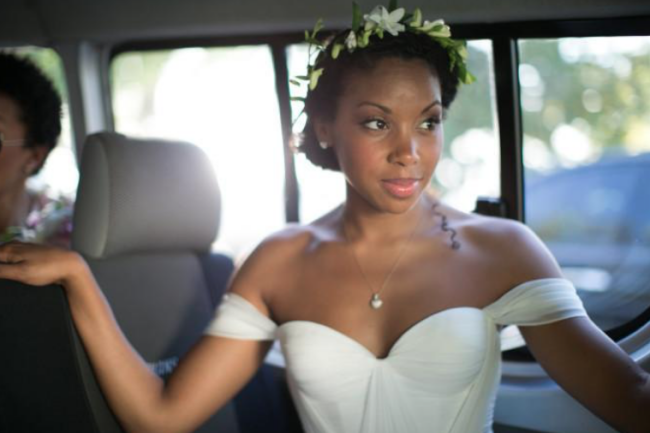 Photo Courtesy of @KatherineStinnettPhotography
Codie's Wedding Advice:  Remember to eat. Whether you sneak off to snack or actually sit down during dinner (rather than greeting guests one by one), make time to so you can enjoy the entire night and not get too cranky or too drunk.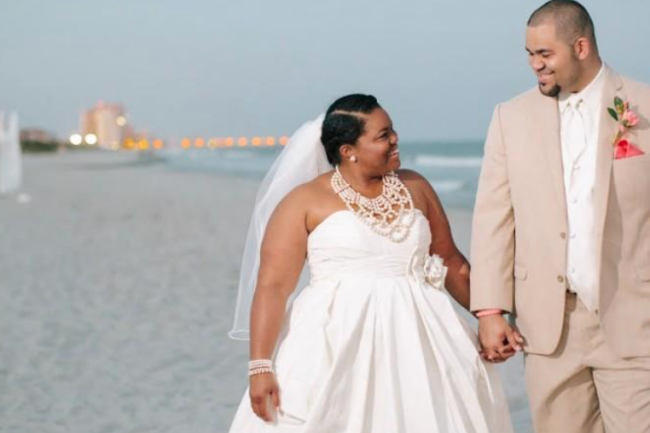 Photo Courtesy of @ToriNoPhotography
Tori's Wedding Advice:  Be sure to take in EVERY moment. One thing everyone told us was the the day goes by so fast, and all you'll have left are photos. We made it a point to stop and take it all in as much as possible throughout the day. We remember the day in vivid detail!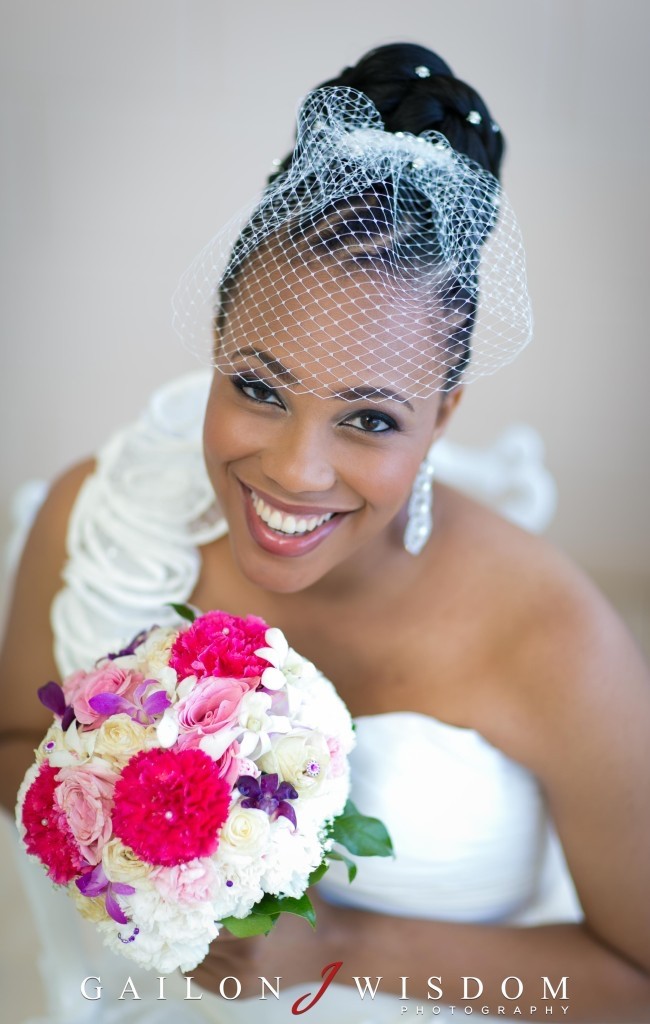 Photo Courtesy of @Gailon Wisdom Photography
Carlington's Wedding Advice: I implore you to get premarital counseling, after a few sessions and you feel that the person is the one, set your date. It is important to plan, and plan effectively. Have a budget, stick to it, shop around, ask for discounts or deals, check the quality of vendors work. Book your venue early. Know the areas you want to splurge on and areas you want save on.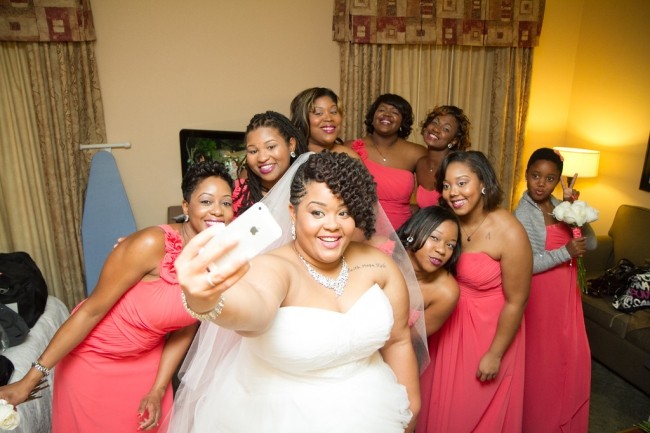 Photo Courtesy of @JLasan Photography
Jackson's Wedding Advice: Relax! Soak in EVERY moment! Remember that you are also preparing for the rest of your life. Your wedding day is the start of a new beginning with you and your future spouse. Brides, listen to your future husband when he gives his honest opinion about things. Grooms, support your future wife during the planning process and not just be the "yes man"… it's your day too! Make it about what the two of you would like. You want to be able to look back and boast about what each other contributed to that day. Also, find someone to do you day-of services soon. This way they get a feel of you and your spouse and know exactly how you day should pan out.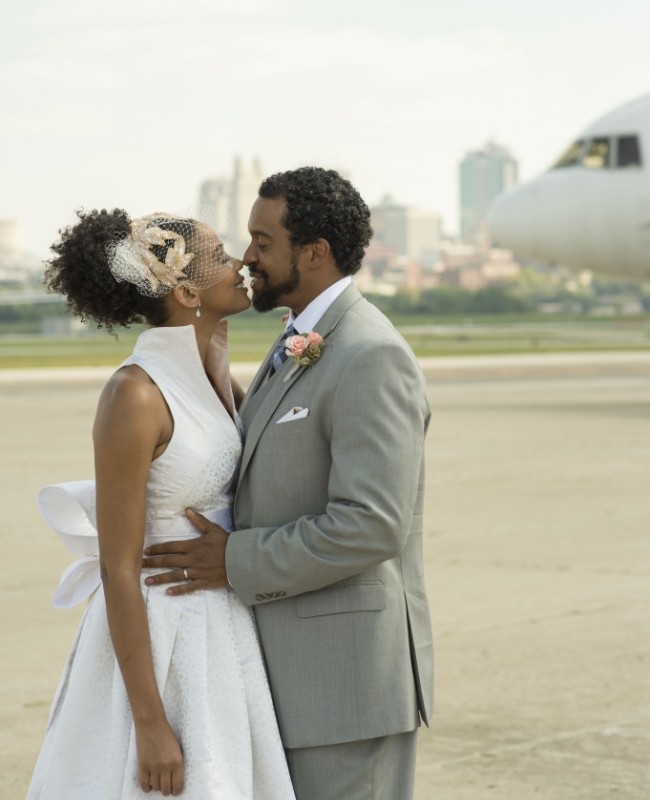 Photo Courtesy of @Kenny Johnson Photography
Ajia's Wedding Advice: Don't let anyone dampen your spirits with negativity!  Identify a friend to serve as a buffer and have any day of questions or queries go through them.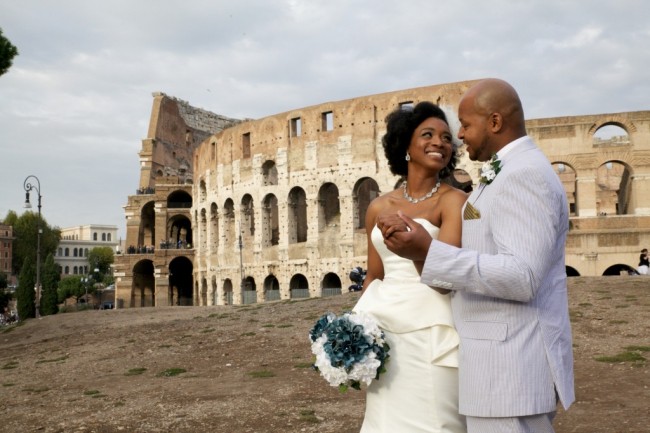 Photo Courtesy of @Maurice Photography
Fulton's Wedding Advice:  So many couples stress and go into debt over the costs of items for the wedding. The wedding is only one aspect of the marriage. Be sure to look for less expensive alternatives on etsy, DIY sites and wedding blogs to ensure you do not max out your finances and still have money left over for the house, honeymoon and to buy those extra items you really wanted from your registry.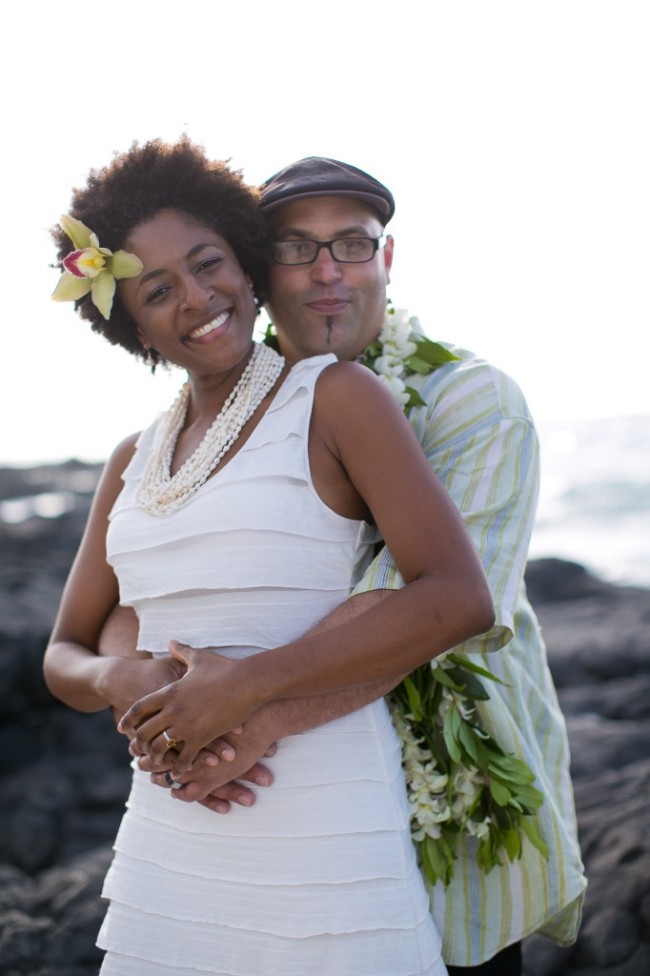 Photo Courtesy of @Jeiangel Photography
Lisa's Wedding Advice: Try your hardest to have fun during the process! Before you know it, the day will have come and gone. It's nice to have fond memories of not only your big day, but the days leading up to it.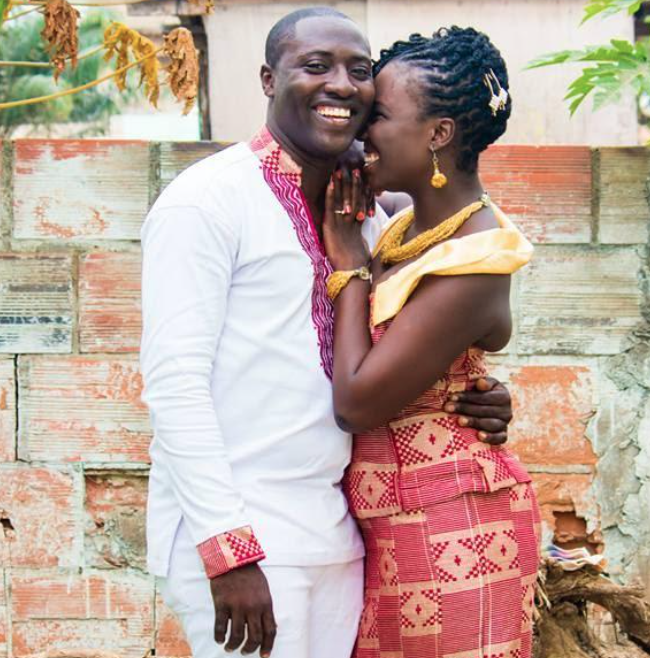 Naa Koweh's Wedding Advice: I married my best-friend, my homey, my lover, my friend, my sunshine., my fine boy… and as I call him, my ONE SIMPLE REASON!!!!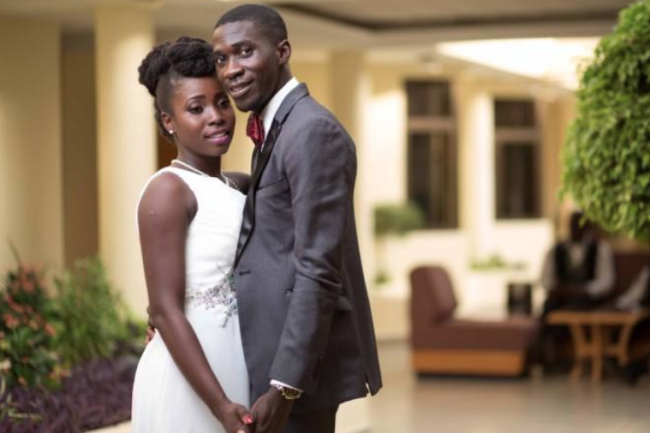 Photo Courtesy of @EkowBlayPhotography
Doreen's Wedding Advice: Our advice to newly engaged couple is "Cease to follow trends and chart your own path.
Have a piece of advice that you want to share from your wedding day? Share your story below, we would love to know!
For more tips like this, Sign up for our NaturallyCurly Newsletter!