Hola Chicas!
Instagrammers of the Week is a way to celebrate our natural hair, displaying our dopest styles and best hair days... for inspiration and motivation. Wanna be featured? All you have to do is upload your favorite pics to Instagram with the tags #FierceFriday and #CurlyNikki. Be sure to share a brief description of the style, where you were headed, why you felt amazing, etc.!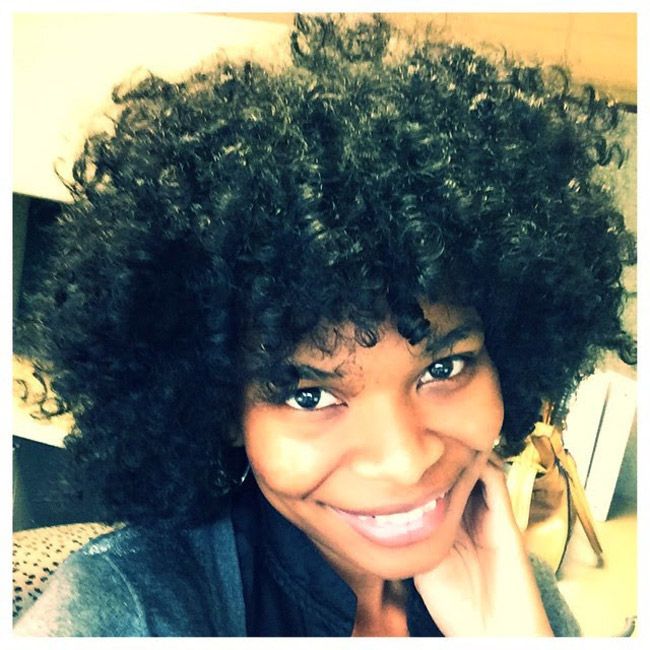 Rain made my curls a beautiful frizzy fro. #rainydays #curlyhair struggles #nhdaily #bighairbetty #curlynikki #trialsntresses #naturalhair @kayshari88
Today's curls are poppin #nhdaily #naturallyshesdope #bighairdontcare
My frizz game is too strong..lol.. #vscocam #naturalhaircare #naturalhairdaily #vsco #curlynikki @abenadonkor
#yesterday #naturalhair #naturallyme #naturahairsista #curlynikki #curlbox @curlbox @curlynikki #ilovemyhair #naturalcurls #curlygirl #supportingmyhubby #butfirstletmetakeaselfie @angelaathena
Good Morning!! It's going to be a wonderful day!! #naturalhair #4chairchick #naturalhairdaily #red #africannatural #teamnatural @discoveringnatural
Today's #washngo Curls poppin'! #kinkychicks #kinky_chicks #naturalhair #naturalhairstyles #taperednaturalhair @janeene24
Plum lips, big hair, and sweaters! @brittvni
Living life while I still can. Always dream big because if you keep God first, it will happen. #GodisGood #Jesusonmymind @christinabell12
#naturalgirl #naturalhairstyles #Naturalhairdaily #curlynikki #chocolategirls #pretty #naturalhair #selfie #glasses #pearlywhites #love @peawhy_tea
After the stretch, glitter and all. @gemtrendsetter
---
This post was originally published on CurlyNikki.