Picturesque, historic, Temecula is located in Riverside, County, California, an hour's drive from San Diego. As a popular tourist and wedding destination, it welcomes visitors from around the world who come here to experience its warm weather, magnificent sunrises, unique restaurants, and award-winning wineries and vineyards. The morning mist carried in by the Santa Ana winds creates the perfect micro-climate for the many varieties of grapes grown to create wines of the highest caliber. Recently, it was named one of Wine Enthusiast Magazine's 10 Best Wine Travel Destinations of 2019.
Temecula is also the place for curlies to come to refresh, recharge, and care for their hair. The region is home to hair healer, Brandie Kekoa, owner of Be Kekoa in Old Town Temecula. I caught up with Brandie this week for this interview about her salon, the Be Kekoa product line, and her holistic approach to nurturing curls.
Credit: Be Kekoa
1. What is your philosophy when cutting and caring for curly hair?
Not all curls are created equal, so there is not just one way to cut them. The cut depends on the curl pattern and the client. All curls have different fabrics. I am trained in different cutting techniques, and not all techniques are appropriate for every curl pattern. Some curls should be cut wet, and some should be cut dry. Each head of curls is unique.
We talked further on this, as recently I had gotten a debulking-style cut on my fine, looser curl pattern hair at another salon. The cut took away volume that I needed, and caused a lot of tangling. She agreed that it was the wrong cut for fine hair, and that it was a cut that was more appropriate for thicker, denser curls like her own. This ability to look at an individual head of curls and know what it needs independent of a specific technique or label is often what we curlies most appreciate in a stylist. She also wants to change the salon experience for curlies, to step up the game with essential oils, products, and a relaxing environment.
2. Can you tell me more about the Be Kekoa product line?
The line is made from natural, fair trade ingredients that are grown around the world. It's a line with purpose. (Indigenous) farmers are paid to grow the ingredients which are used by our in-house chemist to create hand-crafted products. I wanted to show how the products are made so that consumers will feel more connected. In creating this line, I am able to recycle dollars back into the communities that grow the raw materials.
2 / 10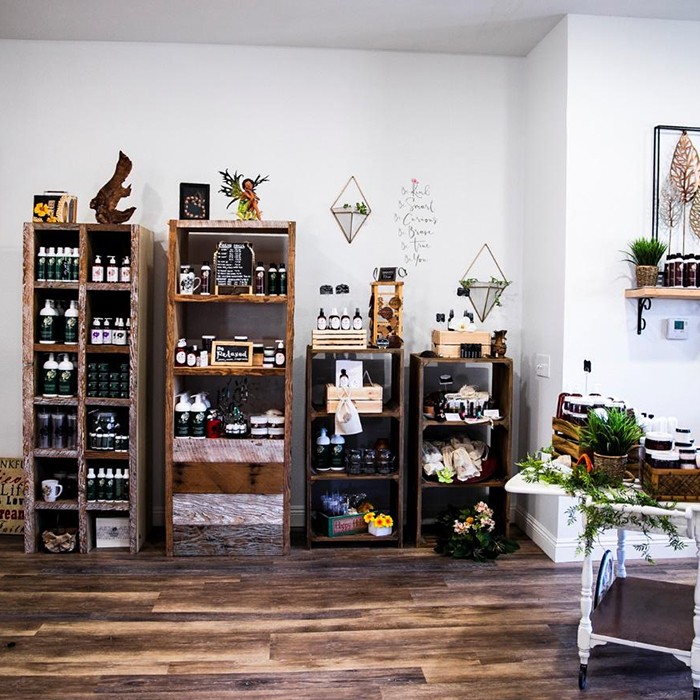 Credit: Be Kekoa
3 / 10
Credit: Be Kekoa
3. I see you offer a steam hydration treatment for curls. Can you tell me more about it?
I've been doing hair steaming since 2015. We have a Micromist top of the line steamer which brings maximum hydration to the hair. It heats to 109 degrees, which opens the cuticle. Water and steam hydrate the hair shaft. The last part of the cycle is a two-minute cold shot that closes and seals the cuticle. You'll see results instantly.
4 / 10
Credit: Be Kekoa
Below, are before and after images of haircuts with the hydration service.
5 / 10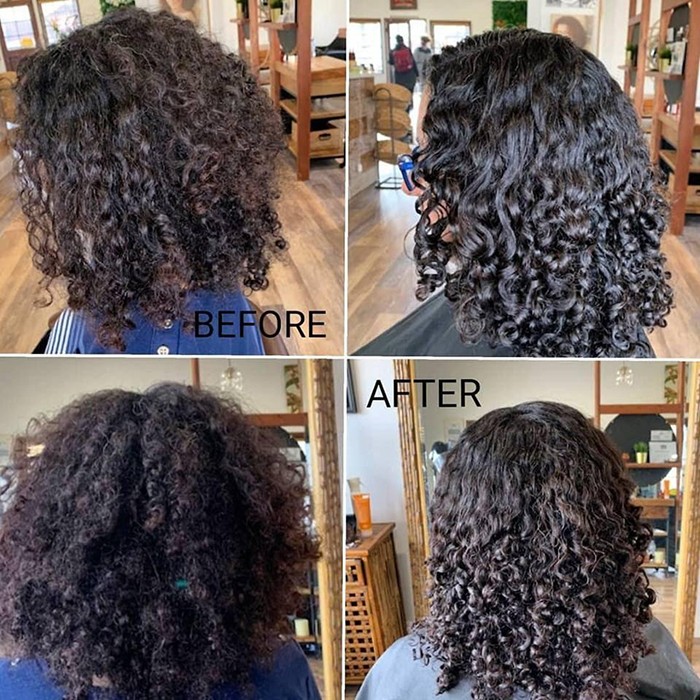 Credit: Be Kekoa
4. What typical hair concerns do your clients have and what suggestions do you have for them? 
A concern I've been seeing for a least a year with many of my clients is that they think that they have a dry scalp. I'll do a consultation and see that they have issues with product build up. People aren't washing their hair enough. Proper cleansing is needed to prevent dandruff and scalp irritation.
6 / 10
Credit: Be Kekoa
5. Any other services or specialties that your salon offers that you want visitors to Temecula to know about?
Felicia Leatherwood (celebrity stylist) comes up once a year and does training. She is a mentor. At our location we have a chemist who is also a certified aromatherapist. Our chemist has been creating products that heal, like bath bombs and a CBD balm. For the skin we have goat's milk moisturizing masque. (Click here for more information about these natural products.)
We're offering classes where you can make your own lotions and balms. Ours is salon for the mind, body, soul, and spirit.
For more about Be Kekoa, click here.
7 / 10
Since Temecula is also a wedding destination, curlies needing special services like updos can come here to get a perfect style for the special day.
8 / 10
Credit: Be Kekoa Salon
6. What makes Temecula a curl town?
It's a curl destination. It is an experience. Clients come to get their hair done, and then enjoy the sites. They'll have lunch at 1909, or go to the wineries. There's even a Blues Bar under the salon (Old Town Blues Club) that is naming a drink after Be Kekoa.
Around Town
After you leave the salon looking fabulous, make sure to complete your vacation (or daycation if you are driving in from nearby San Diego or Los Angeles) by checking out some of our local sites.
Old Town Temecula
Old Town has a beautiful city hall and fountain at its helm. It's also a venue for concerts and festivals.
9 / 10
Credit: Visit Temecula
If it is the first stop on your tour of the town, follow it up with shopping and dining in Old Town. Besides local favorite 1909, there are restaurants of every variety to tempt your palate. Whether you're craving burgers at Mad Madeline's, a unique communal dining experience at E.A.T. Marketplace, or desserts with a Southern flare at Robin's Nest, Old Town is the place for you.
Wineries
No trip to Temecula would be complete without a visit to the wineries. The views change with the seasons.
10 / 10
Credit: Visit Temecula
Wine-lovers rejoice: in addition to the perpetually popular merlots and chardonnays, you can find interesting varieties including: chocolate wine, almond sparkling wine, and peach wine. The wineries offer tastings, special events, and happy hours. Many of them also host live entertainment, such as Shakespeare in the Vines.
Nature and Wildlife
If you want to enjoy the outdoors, there are lots of opportunities for photo-worthy hikes within a forty-five-minute or less drive. Check out the beautiful Santa Rosa Plateau Ecological Reserve, the Tenaja Falls Trail that leads to a waterfall, and the Santa Margarita County Preserve.
Pechanga Resort Casino
Pechanga has the largest casino floor in California: 18,800 sq. ft of space filled with slot machines, table games, and poker and bingo rooms. It also offers a wide range of fine and casual dining experiences. Luxurious rooms with all the amenities can be reserved, and you can even catch a fun event here, like the Chocolate Decadence and Wine Festival.
With all these sites and a next-level curly salon, Temecula is indeed a Curl Town that is waiting to welcome you.
For more information, click Visit Temecula Valley. To keep those curls on point on the road, click here for tips.