We're constantly testing products, reviewing shows, and sharing our self care practices with each other in the NaturallyCurly headquarters, and we thought we'd share our findings with you! In exchange, we want to hear your favorites down below.
Kiana, Social Media Manager
Last month I started a dedicated skincare regimen of 7 products from Paula's Choice by using their skincare routine finder. My results determined that I needed a light daily cleanser, a moisturizing toner, a bha exfoliant, their niacinamide booster for small spots, an eye cream, an spf moisturizer, and a night moisturizing creme. I know this sounds like a lot, but my skin has never been more even, smooth, clear, and radiant. I'm obsessed.
You can call me lazy all you want, but after a long day at work who really wants to drive through traffic to go to the grocery store and then wait in a long line with other disgruntled shoppers and still make dinner when you finally get home? NOT ME. Since I already have amazon prime, I've started getting free 2-hour delivery from whole foods for my weekly groceries. You can order it ahead of tie and choose when you want your items to be delivered based on when you will be home. I essentially order the same things each week and spend less money because I don't have the chance to impulse buy while walking through the aisles. 
Room 25 by Noname
 This is Noname's second album but the first album of hers I have listened to all the way through. I loved her feature on Chance the Rappers album Coloring Book, and was excited to hear she had dropped a solo album in September. As a poet and rapper, her sound is really unique and reminiscent of spoken word poetry. While her lyrics are definitely my favorite part of the album, they are perfectly matched with a jazzy, neo-soul sound that works to supplement her words and not distract from them. Room 25 is the perfect album to help propel you through the work week!
Alexandra, Content Editor
Lately, I've been using mousses and gels to give me the ultimate definition to combat frizz during these humid months. I recently started using the Sashapure collection and I'm obsessed with the entire line! The curl cream is a new favorite because not only is it a light-weight cream that smells amazing, but it works as a cream and gel that instantly moisturizes and defines my curls. 
 I live for a good glow and this peel-off mask is an essential for glowing skin! Not only does this Turmeric Orange mask make my skin soft, hydrated and glowing, it unclogs my pores and dries out any pimples so I don't pick them. I use this peel off mask twice a week and the results have been incredible and I'm so glad I added this to my skin care routine.
I have been listening to more podcasts lately and this is a new favorite! It's a podcast about Nneka J, a photographer and storyteller,  who shares her revelations and wisdom collected through travel, conversation, and self-education. She's an amazing storyteller where it feels like you're right there alongside her experiencing every moment with her. It's the perfect podcast to listen to to unwind and sip on your favorite wine. 
Gretchen, Editor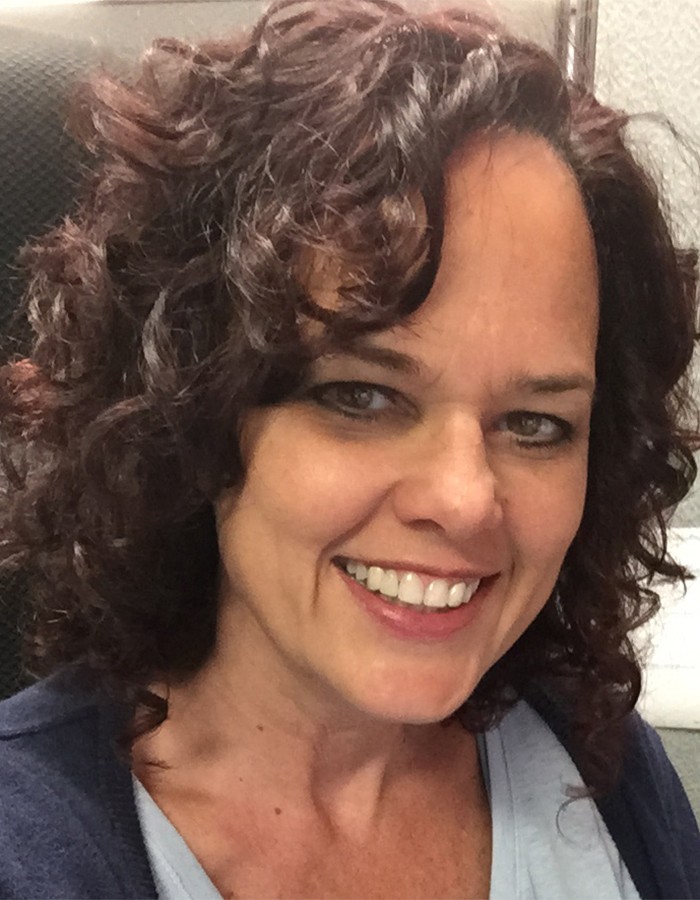 Better Call Saul
Loving "Better Call Saul." My husband and I were the last people in America to watch "Breaking Bad," which we finally finished about six months ago. We gave ourselves a short ABQ break and then dove in to the Saul series. Love it. 
OPI Russian Navy 
Got my toes autumn-ized with OPI Russian Navy. Love the deep purple after summer's fun blue hue. 
Copper Colored Curls 
Will soon be heading to the salon to add some coppery tones to my curls after a summer of caramel highlights. After being stuck on one color for, like, decades, I'm having fun experimenting with new tones. 
Cara, Graphic Designer
I don't really understand all the steps to a big skincare regimen, but I do know that this balm makes my face feel nice. It can be used to take off makeup—I use it mostly to clean and moisturize my face before bed. The packaging is beautiful and the jar just feels nice. 
This eye cream is a perfect little tube so I can travel with it easily. I put it under my eyes in the morning and am good to go. Bonus points because it does not remind me of what my grandmother was using twenty years ago, which a lot eye creams do. 
Kimono: Artists' Colouring Book from Pepin Press
The idea of adult coloring books is kind of fun, kind of cheesy, but most of the books I've seen I don't like the designs. My local art store had several—art deco, Turkish designs, etc—that were beautiful though. They are detailed and fine-lined. I'm painting one right now with water colors. It's the fancy artwork version of the coloring book trend.
Cristina, Managing Editor
Before recently moving to New York, I had to downsize my closet and ended up donating the majority of my clothes. This process, and my new environment and lifestyle, have caused me to rethink what I have in my closet and assess what clothes are best going to suit my life. The book The Curated Closet has been extremely helpful in giving me exercises to be thoughtful about what I really need. I think investing in this now could definitely help save money on unnecessary clothing purchases later!
I have been struggling with acne for 20 years so it's safe to say I've tried pretty much every product and prescription on the market. Recently I started using a skincare regimen from Paula's Choice and while there are many steps in my routine (about 5-8 steps every morning and night) I'm loving the way my skin feels. My skin is typically very dry AND very oily. Rather than drying my skin out until it's flaking and then trying to add moisture and bring it back to life, like most acne products I've tried, I like that this regimen just keeps me balanced. I'm not dry, and I'm not a complete oil slick. I still have pimples now and then – I'm not sure that will ever stop – but overall I just like the texture and the way my skin feels now.
I've been using Lorraine Massey's new line Curly World since it launched and my favorite product so far is the Sham-Free shampoo. It has a wonderful (natural) botanical scent and it leaves me feeling cleansed but not stripped. This has been especially important for hot or humid weeks where I feel like washing my hair several times in a week.
We want to know, what are you currently loving? Whether it's a new TV show, hair product or album, let us know in the comments below.