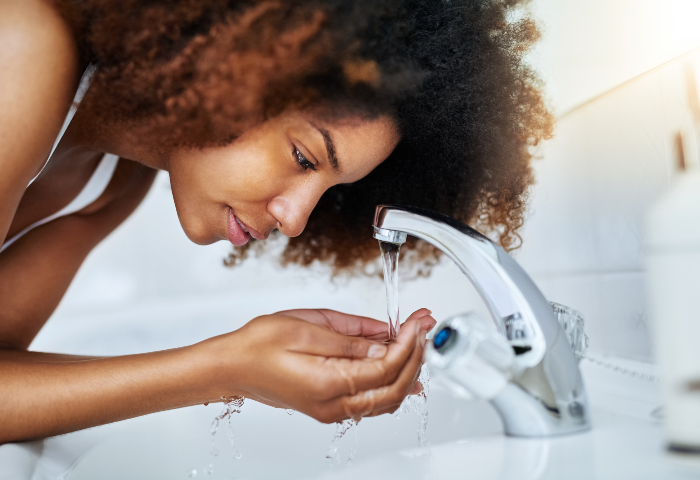 On Facebook, CurlTalk, and in the comments below articles, curlies often ask us: can a daily conditioner be used as a leave-in? Let's start with intention. Why would someone use a daily conditioner (aka a rinse-out conditioner) in this way?
You ran out of leave-in conditioner

You need to save money

You want to downsize your product arsenal

You like the hold and weight of the daily conditioner, which is commonly used for wash and go's (for example Mahogany Curls)
What's the difference between daily conditioners and leave-ins?
Though you may not be aware that your hair holds an electric charge, cosmetic scientists are, and they formulate your hair products accordingly. Hair holds a negative charge and the strength of that charge is based on the porosity of the hair. For example, dry, chemically treated, and damaged hair will have a strong negative charge. Conditioners are formulated to hold a positive charge, therefore attracting one to the other.
Daily Conditioner
Daily conditioners hold a positive charge, and act to virtually fill in the gaps and cracks in the cuticles, or outer protective layer of the hair shaft. This cuticle can chip away over time from regular weathering, chemical processing, and excessive manipulation and a conditioner is necessary to smooth and strengthen the strands by repairing its shaft.
Leave-in Conditioner
The leave-in conditioning formula is similar, as it is also a conditioner that attracts to the most negative areas of the hair. However, there are key differences. The leave-in is lightly formulated and can be used after the daily conditioning formula has been rinsed out. The leave-in conditioner serves as a barrier surrounding the hair shaft while the hair is prepped, detangled, and styled after cleansing and conditioning. Although it is full of conditioning agents, attempting to survive on solely leave-in conditioner would be inadequate conditioning for the regular wear and tear of the hair. It is in your best interest to use products as they were formulated for the best results.
It is in your best interest to use products as they were formulated for the best results.
On the other hand, there may be times that you are out of your  leave-in conditioner and opt to not rinse out your regular conditioner. If that is the case, let's hear from an expert. We asked a representative from Miss Jessie's, whether their Miss Jessie's Crème De La Crème Conditioner could be used as a leave-in rather than the Miss Jessie's Leave-in Condish, and they said that "Yes, you may use our regular conditioner as a leave-in as an alternative if you don't have a leave-in, however, make sure to use less than the amount you would if you were rinsing it out to avoid buildup on the hair and scalp, causing it to flake and affect the outcome of your styling results."
DevaCurl
DevaCurl One Condition
Beware of buildup
A buildup of product residue on the hair shaft can impact your hair's ability to be enhanced by other hair products (i.e. styling products) because the formula of a daily conditioner is stronger than that of a leave-in conditioner. Unfortunately, too much of a good thing can be a bad thing. So what makes DevaCurl and Miss Jessie's conditioners risk free? It is the absence of non-water soluble silicones. Use this guide when choosing your conditioner to prevent product buildup by Audrey Davis Sivasothy, author of The Science of Black Hair: A Comprehensive Guide to Textured Hair. 
Removed easily with water
Dimethicone copolyol

PEG/PPG silicones

Laurel methicone copolyol

Hydroxypropyl
Stubborn/Requires Detergent/surfactant to remove
Dimethicone

Dimethiconol
Behenoxy dimethicone
Phenyl trimethicone
Simethicone
Trimethicone
Polydimethysiloxane
If your daily conditioner contains any of the stubborn ingredients on the list above, then it is best if you do not use it as your leave-in conditioner.
Take the info you have learned and decide what is best for your precious strands. Maybe your hair is prone to buildup so you choose not to take risks or maybe you change your brand of conditioner to include the easy to remove ingredients to suit your tastes. The choice is yours!
So, what do you use as a leave-in conditioner?