Robin Sjoblom has been named one of the Top Curly Stylists by Refinery29, as well as the Curly Artist of the Year by Curly Hair Artistry (CHA). As a teacher in the education of natural hair across the U.S., salon owner, and active participant in local charities, Robin gives so much of herself every single day to clientele and the community alike. Here, the master curly hair artist shares with us her insider tips for practicing essential self-care while encouraging everyone she comes into contact with.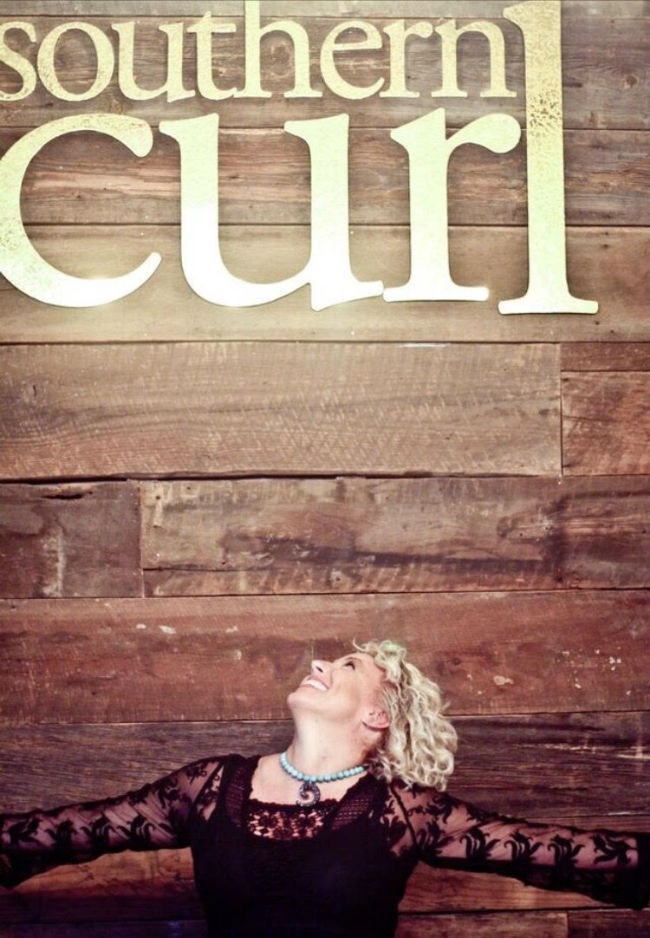 Self-love comes from the inside.
As professionals, it is our job to come to work every day and leave the negativity outside the door. The salon should be a sanctuary of love and kindness that can be felt as soon as you walk inside. But yes, our work can sometimes be draining. It is important to take care of ourselves as well as we take care of others. We need to be at our best--from the minute we see our first guest, to the minute we say farewell to the last one of the night.
Exercise, meditation, and traveling with my family, all help me to keep negative feelings away.
Listening to each guest and really hearing them helps them feel loved and heard. Spending time--not immediately rushing into the cut--releases anxiety for the guest, helps anxiety and fear fall away. At the same time, these things create excitement, trust, and happiness.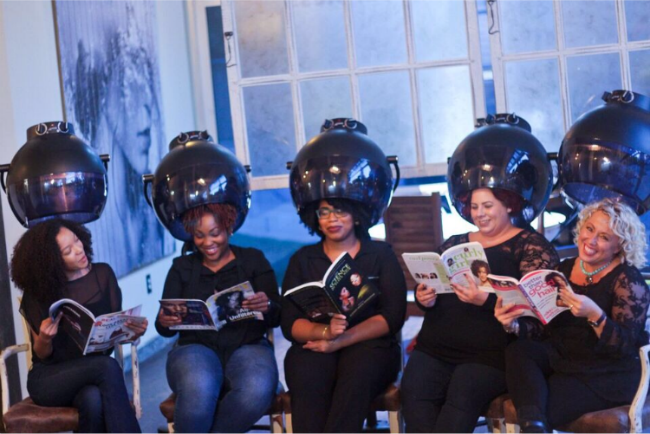 Each person is an individual and is beautiful in their own unique way.
It is our job to help guide each guest to fall in love with their curls, and perhaps, for the first time in their lives! Magazines and Photoshop hair photos are sometimes touched up, so it is not all reality. We have to stop trying to compare ourselves to someone else and embrace what God gave us! The Southern Curl tagline is #RockYourBlessing. We encourage everyone to rock their natural curls, be themselves, love themselves. I say, love others and give compliments often.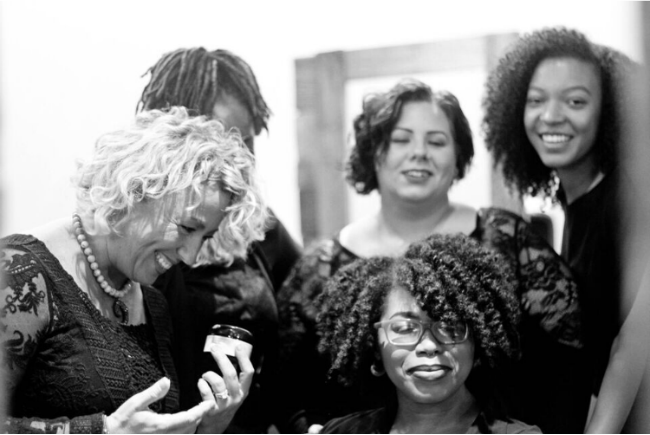 Part of my own beauty routine is by caring for my hair, too.
On busy days, my go-to refresh these days is to use my power spray bottle and mist my hair each morning, then spray Innersense Sweet Spirit Leave-In Conditioner all over to reduce frizz and reactivate the products from the day before. After my curls are dry, I use about a pea-sized of Innersense Inner Peace to add volume and fullness to the roots, then on the ends.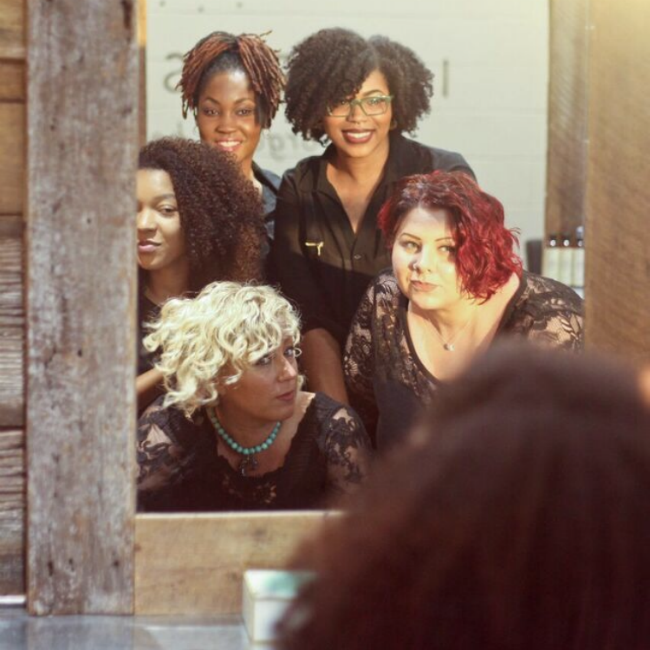 Southern Curl just celebrated the 1-month anniversary of our new location last week, so we have been busy planning our grand opening events that begin Saturday, October 22.
Our grand opening celebration is October 22 from 5pm-8pm and will be a night of food, fun giveaways, and hanging with 20+ curly hair specialists from the U.S., Canada, and Australia! On Sunday, October 23, we will be celebrating the life and battle that our friend and NaturallyCurly editor Devri Velazquez faces every day with a rare disease called Takayasu's Vasculitis. On Sunday, October 23, our 11 curly specialists will be cutting guests who have donated at least $150 to her GoFundMe page in a special fundraiser called Rock Your Blessings. Want to attend or donate? Click here for more information.
Read how this life coach wants the world to wake up to their 'limitless dopeness'