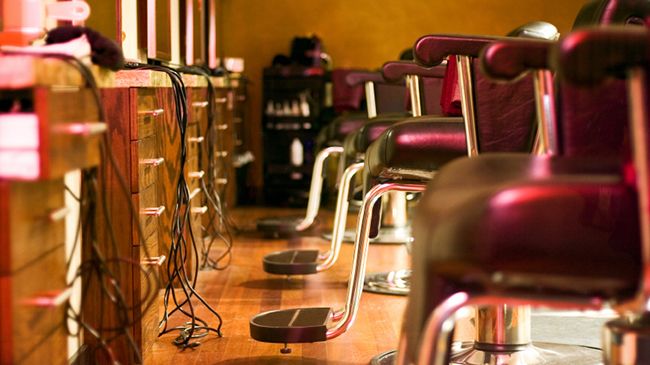 In my experience as a licensed cosmetologist, I have observed, used, and educated clients on many different products. While there are numerous companies with plenty of high quality products to offer, I found myself gravitating to a few lines when making recommendations to my clientele, followers, friends, and family abroad. After analyzing, I have determined that these three areas are most important when judging a professional product line. 
Diverse and more options
A product line should consider the various needs of their consumers, knowing that every woman with curly hair has different desires and needs. I love when a line has most of the items needed to complete standard hair care practices and diverse looks.
Quality and researched ingredients 
Well-researched ingredients are very important in the professional market. Clients put their trust in their stylist. Therefore, as a hairdresser I look for a line that is trustworthy and has taken the time to seek out rare ingredients as well as a company that regularly tests the formulas for high level effectiveness.
Level of education and brand interaction
Finally, education is a big word in our marketplace. While product companies are doing their part to create beautifully developed formulas, the bridge between the developer and the stylist is in their communication and interaction. Companies should go well out of their way to convey best practices for using their products that way the hairdresser can effectively communicate that to their client, whether that be through education courses, email correspondence, or social media interaction.
These are high expectations, but to thrive in this competitive market companies must strive to meet all three of these criteria, as they are essential to the consumer's success in using the product.
My favorite professional hair care brands
Aquage
This product line provides various options and meets the needs of all hair types with the use of basic techniques. Aquage the brand has been a staple product line in high-end salons for nearly 14 years, known as the complementary hair product line that works hand in hand with major chemical service (e.g. color and permanent treatments) and product providers. The clientele I served was very diverse in hair services and ethnicity, yet we reached for Aquage often. I have taken special note of the creative integration of ethnic diversity in their marketing, engaging all women to their brand.  Fae Harris, Director of Marketing and New product Development shares her view: "I think Aquage is the best because each product is powered by marine botanicals and we cater to hair types, textures, and styles as vast as the sea. Our styling range is second to none."  The Aquage Academy also has a major web presence and offers exemplary training to Aquage salon professional. Not just a household name, Aquage is also a standard presence on the runway.
MoroccanOil
Most noted with consumers for a wide variety of options for straight to textured hair. Moroccan oil is keenly aware of the wants and desires of different hair types in relation to their oil-based products.  Knowing that fine strands and blonde hair can be weighed down or even discolored by oil, Moroccan Oil has taken the time and effort to create formulas that equally hydrate and repair their hair without compromise. Within the curl collection, wavy hair has the Intense Curl Cream, curly hair has the Curl Defining Cream and even thick, kinky hair has a Curl Enhancing Mousse! MoroccanOil, like Aquage and the hair from everyday wear to high fashion hair.
My eye caught onto this product company when I noticed it sitting in the salon of celebrity stylist Felicia Leatherwood. I have been a loyal follower to her teaching and respected her work for many years, so I thought I would look into the brand. After using I have found this brand to be thorough in their approach to hair care. The professional grade products promote healthy hair and the brand takes a unique approach by also catering to extension services as described by a LRC Representative Mike Kimani: "The natural and organic ingredients in the LRC Healthy Hair Care System causes curly hair to spring to new life, supplying the hair/scalp with power-packed protein for strength while locking in moisture."
CURLS
Named for the clientele they serve, the CURLS Professional Hair Care Line provides stellar performing products for adults, kids and even babies. Known for its exotic, organic ingredients and social presence among the curl community, CURLS has been in my top five professional hair care brands for a long time. I have used this family brand on my own children who happen to be curly boys and many of my curly clients. Mahisha Dellinger created this line after becoming distressed about limited solutions for her own curly hair. Another unique feature about the brand is its easy accessibility for educating stylists and consumers alike. Special efforts have been offered through his brand in reaching out to serve the needs of the community including adoption agencies, women's shelters, and other charitable causes.
My favorite products:
DevaCurl
DevaCurl has given hope to many curly-haired women, and brought excitement, joy, and a sense of confidence from interacting with this brand. Offering a plethora of products to meet vast hair care needs, DevaCurl is a top performing company. I love their marketing, packaging, and consumer education. One unique feature is the success of the Deva Tools, in particular the DevaFuser and the DevaClips, true resources needed in the curl community!
Shari Harbinger, Vice President of Education for DevaCurl chimes in: "The DevaCurl customer turns to us because they want to embrace their natural texture. Their curls embody who they are—their hairstyle speaks to personality, style, and so much more. They come to us because we're at the center of curly conversations and we truly understand what 'caring for curls' means. We were the first brand to create a zero-lather conditioning cleanser that was free of damaging detergents and silicones. Instead we replaced them with gentle, hydrating ingredients that promote healthy hair. Our botanically-infused products, including DevaCurl No-Poo, DevaCurl One Condition, and all of our moisturizing stylers can be customized or cocktailed to create the perfect formula for the needs and aspirations of any curly client. With the help of a Devachan curl stylist or a Deva-inspired stylist, who has attended one of our academies, our naturally textured customers can embrace their hair and feel beautiful."
Writer Janelle Sands graduated from Neecees College of Cosmetology. She has been a braider for over twenty years, and specializes in specialty, precision cuts, natural hair, curly hair, extensions and braids.