One thing that I noticed is the longer I have been natural, the more I pay attention to ingredients in my hair products. Admittedly I did not read the labels on my products early in my journey, and I quickly realized how that played a huge role in the health of my curls.
What are parabens?
Parabens are used as preservatives that are commonly used in cosmetic and beauty products. In our article Why Do People Avoid Parabens? The Answer, According to a Scientist, Sister Scientist Erica Douglas explains that although "researchers from the University of Reading in United Kingdom found that nearly 99% of cancerous breast tumors had evidence of some form of parabens," evidence is still inconclusive as to how the parabens are reaching the tumors, whether it be absorption, digestion, or other causes. Currently more research is still needed to determine the link, but in the meantime some people are choosing to avoid parabens whenever possible. Paraben-free products are easily accessible and do not have to cost a fortune. Not too sure where to start for your product search? Check out these top 15 paraben- free products.
More: Why Do People Avoid Parabens? The Answer, According to a Scientist
It can be tough to find a shampoo that does not strip the moisture out of your hair. You may have found your match now. As I Am Cleansing Pudding will cleanse and moisturize your hair. You will not have to dread wash day anymore!
Here's a curl custard that will leave your curls moisturized, defined, and shiny. This is not a product that will leave your curls soft and frizz free, not crunchy.
The Curl Love Moisture Milk is lightweight and will replenish your hair with moisture. This is a great choice for a leave-in conditioner for warmer months, so it should be on your spring shopping list to keep those curls happy.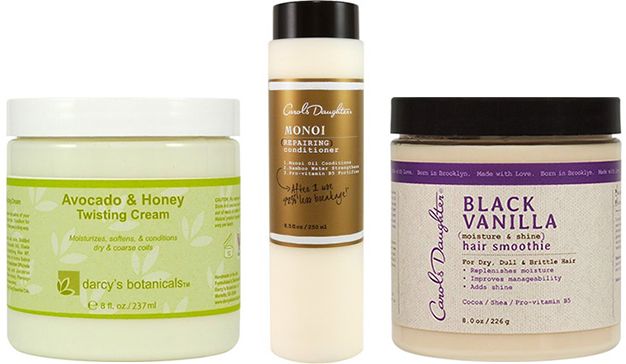 This moisturizing and sweet smelling conditioner is a great choice for transitioners. The hair smoothie will provide moisture for both of your textures and will ease manageability. It will also provide your hair with lots of shine.
This product contains monoi oil, which moisturizes your hair. This conditioner has a rich and creamy texture and the smell is amazing. Your curls will shine and bounce and it can help repair damaged hair.
If your curls need a lot of moisture then this will be a great choice for you. The twisting crème has a thick consistency, which is great if you enjoy heavier products. This product is moisturizing and will help define your curls.
The Natural Honey & Shea Edge Tamer is moisturizing and has great hold. The product will help keep your edges sleek without drying your hair out.
This curl defining crème is great for twist outs, braid outs, and wash and go's. Your curls will be defined and moisturized. Coconut oil is formulated in this product to help strengthen the hair.
This product is a great choice for curlies who have dry hair or dry scalp. It is lightweight and will help replenish moisture on scalp and hair. The texture is smooth and the product smells great!
The Sweet Ambrosia Leave-In Conditioner has enough slip to help detangle your curls. The leave in conditioner also includes jojoba, avocado, and coconut oils to keep your curls moisturized and shiny.
This conditioning cream is a great choice for heat styling. Before heat use, it is important to moisturize your hair to prevent breakage. It will provide your hair with moisture and protect your hair from heat damage.
The Curl Hydration Spray is moisturizing and will help refresh your curls. This is a great product to have for refreshing your hair in the morning before heading out the door. It can also be used for detangling your beautiful curls.
This foam cleanser will help remove dirt and oil from your hair without leaving the hair stripped of moisture. Coconut oil and silk proteins are included in this product to help protect and moisturize your curls.
This conditioner will provide your hair with moisture and shine. It includes honey to provide the hair with moisture. It also has a lot of slip that will make detangling your curls a breeze.
This product is a great choice for a leave in conditioner. It includes silk protein, coconut oil, and neem oil to prevent frizz, moisture and protect your hair. The smell is also great and will prepare you for the spring!
If you choose to use products that are paraben-free, you have many to choose from! Brands are starting to pay attention to requests of their consumers and are starting to create paraben-free products. This allows us to make healthy choices and for us to have more control of what we would like to put in our bodies.
Which is your favorite?