Do you ever catch yourself daydreaming about moving somewhere outside of the country you live in and starting over? Gabriella Lindsay is a wife, mother, blogger, author, freelance writer, vlogger, and fitness fanatic who decided to make that someday today. Eight months ago, the Lindsay family -- Vernon, Gabriella, and their 3 children -- traded their Chicago home for a home in Mexico where their amazing journey began.
We literally could no longer wait for 'someday'; we had to start living the life we had always wanted, now.
We knew that by moving to Mexico, we would be able to provide the type of lifestyle we wanted for our children at a fraction of the cost while simultaneously building our own businesses and dreams. From our experience, Mexican culture is very family-oriented and while folks here are extremely hard working, there is also a very good work-life balance.
We were hopeful that vlogging our journey would serve as a source of encouragement to others out there.
We wanted to show that it is possible to live the life of your dreams and that sometimes, jumping before the net appears is okay! We left the states with some savings but [not] a steady income. We put our faith in God and the universe that we would find a way to design and live the life of our dreams. Additionally, there are many widely held misconceptions about living in Mexico which we hoped to dispel by sharing our story. Lastly, we wanted to share the experience of a young black family living abroad as a means to promote the importance of travel and exploration in the black community.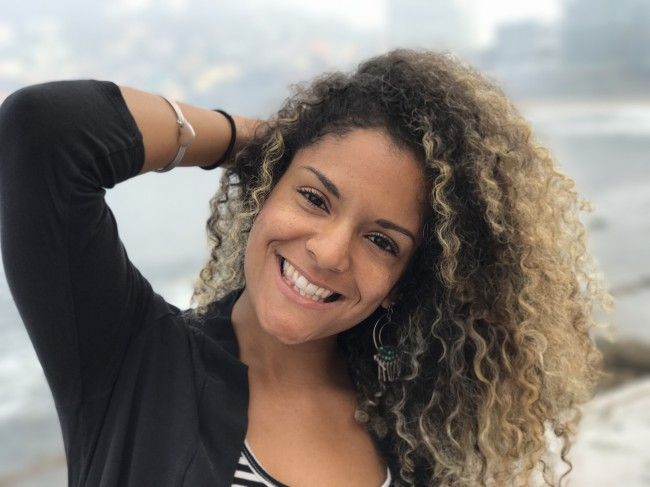 We want our family to have the opportunity to grow and develop in a positive way.
We are hopeful that the children will gain fluency in Spanish (which they're already picking up a whole lot) and will gain insight and understanding of different cultures. As a husband and wife, we are excited to have more time to grow closer as a couple by working together and spending more intentional time with one another and our children.  When we lived in the states we were very busy, working, trying to make ends meet. I was an assistant principal at a private social justice school for lower income youth in Chicago, and my husband holds a Phd in Policy Studies in Urban Education. In Mexico, although in some ways we work harder than we did in the states, we are now working on building our own dreams... rather than the dreams of others.
Our experience has been that our hair is embraced with a bit of curiosity.
Many people here hold the misconception that Loc'd hair is also dirty. We are asked how do you wash it? How do you make it 'do that'? It is not common to see Mexican nationals in Mazatlán with loc'd hair. I think because it is different, people are curious. My daughter's hair is a source of beauty to many. Her classmates and teachers call her chinita (which means curly haired little girl) and many women express the sentiment that they wish their hair had her texture. Similarly, women ask me if my hair is natural or if I perm it curly. I receive compliments as well, although people are less quick to reach out and grab mine or my husband's hair.
Always be your most genuine self. There is no need to pretend to be someone else or to live up to other's expectations or standards. 
You were put on this earth to make a difference and the only way you will be able to answer that call is by living in your truth. The dreams and goals that others have for you might be shiny, but the dreams you have and goals you set for yourself are the only ones truly worth their weight in gold. I try to live by this motto that is also, in part, the title of my book: Live a life by design: faithfully, intentionally, and tenaciously. Indeed, it is the surest way to feel free!
Are you a curly powerhouse on a personal mission?
Share your story below and we might feature you. Like us on Facebook!