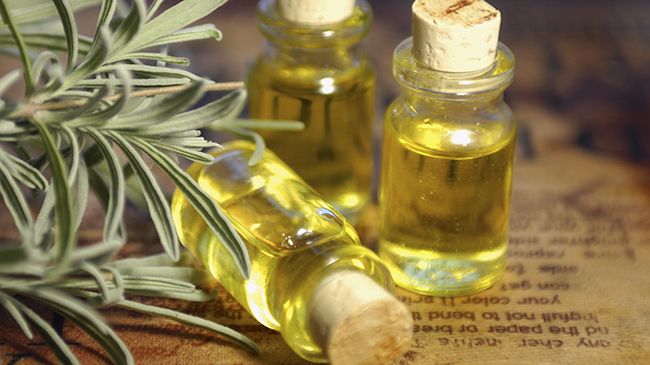 The number one concern about natural hair is dryness. If your deep conditioners, moisturizers, and leave-in conditioners are insufficient, then you should incorporate oils into your regimen. Naturals love oils. They seal in moisture from your products, helping to stave off your wash day, reduce frizz, impart shine, and keep your coils feeling soft. Their fatty acids have great conditioning benefits for your hair and scalp, which is why they are always formulated in some of our favorite products. With little effort, here are five ways to add oil in your regimen.
Pre-poo
Pre-poo means pre-shampoo. To pre-poo you add generous amount of oil or a daily conditioner to your hair and allow it to sit for at least 15 min. before washing with a shampoo. This technique is done to aid in detangling and reduce the drying effects of shampoo. When done with coconut oil, you can prevent your strands from experiencing hygral fatigue, which can be damaging for your hair's cuticle and cortex.
Read more: 4 Signs You Need to Pre-poo
Hot oil treatment
Hot oil treatments are used to replace deep conditioning. After you shampoo, heat your oil of choice in a microwavable container for a few seconds, pour it on your hair, cover with a plastic processing cap, and allow it to sit for 15 min. When you rinse your hair should feel silky soft.
Cocktail
If you want to use oils but not in generous amounts then try cocktailing. Mixing an oil with any product is considered cocktailing. Naturals are renown for cocktailing their daily conditioners and deep conditioners with penetrating oils like olive oil, avocado oil, and coconut oil. This is a great choice for those with looser curls and finer strands if you are worried about weighing your hair down from oversaturation. If you are a college student or budget conscious, adding those penetrating oils will transform your daily conditioner into a deep conditioner in seconds.
Oil rinsing
An oil rinse consists of dousing your hair with oil after using a deep conditioner and then rinsing away the excess oil with water. This technique allows you to seal in moisture without the worry of leaving oil on your hair.
Sealing
Sealing is coating your hair with oil after you have applied your moisturizer or leave-in conditioner. Oftentimes done with a light oil, this method reinforces the moisture you instilled after your masque. If you have porous curls, coils, and waves, consider using this technique to retain moisture. For hair that struggles to maintain moisture and softness, try using a butter to really lock the moisture in. 
Read more: My Moisturizer Has Oil in It: Is Sealing Necessary?
Of course using all of these methods will leave your hair an oily mess so test out different steps and let us know what worked for you.
What are your favorite oils?