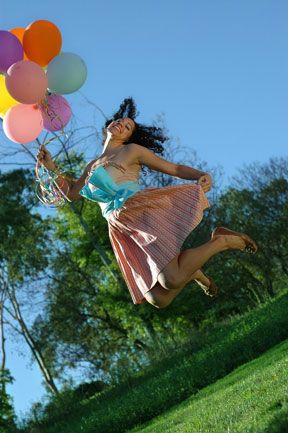 It's time to celebrate International Curly Day!
It's a day to celebrate! In the Northern Hemisphere, it's the first day of fall, a day that — symbolically, at least — ushers in cooler temperatures and lower humidity.
It's the day we here at NaturallyCurly have decreed International Curly Day, a day to celebrate waves, kinks and curls — textured hair of all types.
In honor of this day, we're announcing the winners of our Bathroom Cabinet Contest — the contest where we asked you to throw open wide the doors to your previously secret stash of curl products.
The entries were so fun — curlies are very creative as to where they store their product! Who knew there were so many possibilities?
Without further ado, we are pleased announce ~mixedchick~ as the winner in the Most Organized category, and empressri — with her empressive series of no less than 7 images — wins in the Most Chaotic category.
We offer our deepest thanks to all the Bathroom Cabinet Contest participants.
Each curlygirl receives a $50 gift certificate to CurlMart and a $50 gift certificate to The Container Store. Have fun shopping, ladies!
So while ~mixedchick~ and empressri definitely have something to celebrate, so do all curlies, everywhere! Take pride in your gorgeous textured hair. Treat yourself to an ice cream sundae or to a new styler — just treat yourself. You rock, your curls rock — shout it from the rooftops, proud curlygirl!
Watch our fun International Curly Day video!