Heat damage is a concern for all women, especially those with curly and textured hair.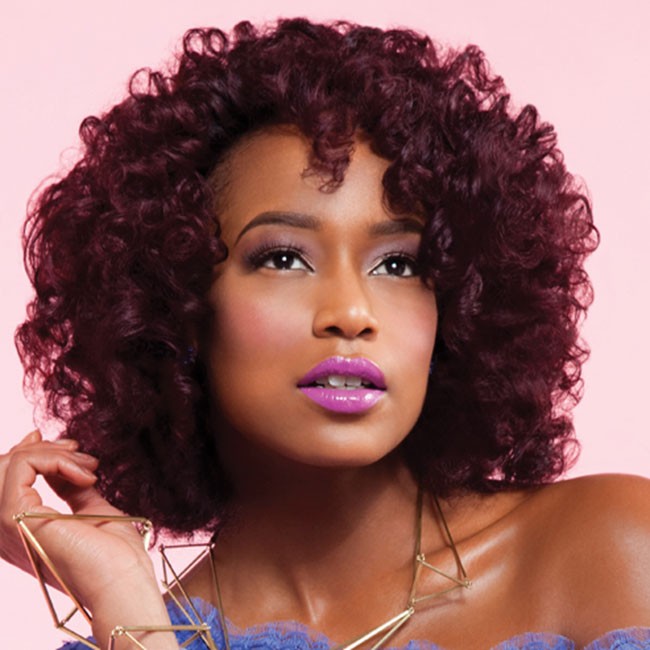 This is because curly and textured hair strands tend to lose moisture faster than those with straight, non-textured strands. This moisture loss can result in breakage, split ends, and irreversible damage when styling the hair with heat. Glamorous curls should not come at such a high cost. In fact, there are healthy hair styling options available to all people of all texture types and curl patterns: Curlformers by Hair Flair!
In addition to Curlformers being the ultimate styling tool to create voluminous styles that last, Hair Flair offers us curlies a brush that smooths hair strands. How does this brush? Keep reading to learn more.
Hair Flair uses Tourmaline Ionic Technology in its brushes to keep your curls safe from harm.
Tourmaline Ionic Technology is the primary feature of the Hair Flair Paddle Brush, which you can win - keep reading to learn how. This technology counteracts positive ions present in dry, damaged hair. According to Modern Salon's Maggie Mulhern, "Tourmaline crystals have been crushed into a fine powder and transferred to the major components of the appliance. The tourmaline technology maximizes the negative ion output and closes the cuticle layer, creating smooth hair."
The use of Curlformers alleviates the stress put on curly and textured hair strands when styling.
Hair Flair has been focused on healthy hair for over 10 years. By offering Curlformers and curl-friendly styling tools, Hair Flair is changing the way women with curls and textured hair approach their styling routines. Whether hair is being styled for a summer wedding or wintertime getaway, these styling tools are perfect for creating voluminous, long-lasting styles.
Keeping your curls healthy during the styling process is easier than ever thanks to Curlformers and its accompanying accessories.
Isn't it high time you got your hands on them?
Enter to WIN these healthy hair tools right now!
5 lucky winners will win the Curlformers Deluxe Barrel Curls Extra Long Glam Up Kit and the Hair Flair Paddle Brush. Your one comment, telling us why you want this kit and paddle brush, is all it takes to enter the Curlformers #HealthyHairMovement Giveaway. Don't forget to follow @curlformersofficial for the latest in styling products and beautiful hairstyles!
Are you ready to be part of the healthy hair movement? Fantastic! Get the Curlformers Deluxe Barrel Curls Extra Long Glam Up Kit and the Hair Flair Paddle Brush today.
This NaturallyCurly + Curlformers Giveaway ends Thursday, July 20, 2017 and is open to U.S. residents only, as per our Terms and Conditions.
*Please make sure you have liked us on Instagram and Facebook, so that we can notify you if you've won!
As ever, stay curly!
This giveaway is sponsored by Hair Flair.