Image Source: @s.lly
With all the chaos going on around the world, logging into social media can feel draining and overwhelming at times. Most recently with the crisis in Sudan, it seems like some people are focusing on the bad and the ugly rather than celebrating the beauty. Here at NaturallyCurly, we're choosing the latter.
Here are some of our favorite Sudanese movers and shakers promoting positivity through beauty, fashion and career inspiration.
2 / 8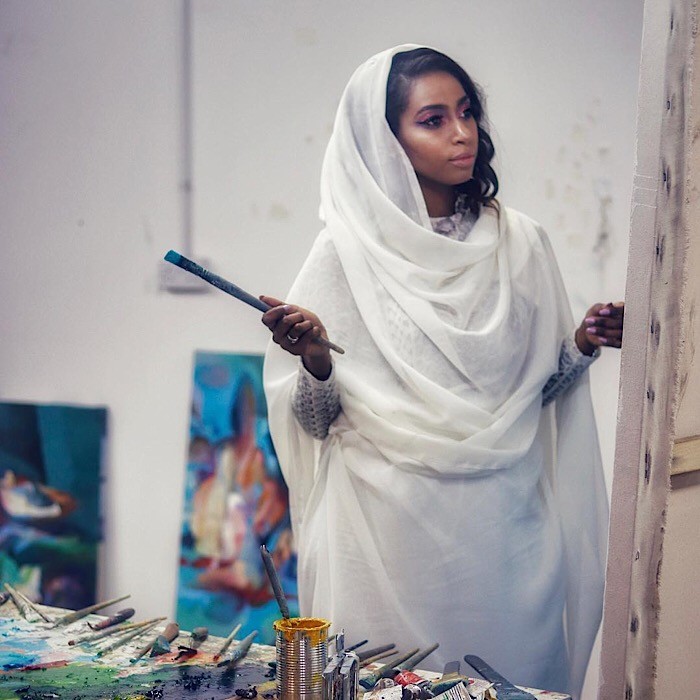 Sahar will keep you informed while representing and showcasing her country. Heavily involved in raising awareness around Sudanese women, Sahar's page is what you need for an equal balance of today's climate.
Yassmin Abdel-Magied (@yassmin_a)
3 / 8
Author and fashionista Yassmin will serve you colorful and versatile fashions while pouring gems of motivation onto your feed by way of her tweet-worthy words.
4 / 8
The multi-faceted graphic designer dabbles in her love for beauty and skincare to bring some cheer to our feeds. As she shares with us tidbits of her curly hair routine, Samar also teaches how to incorporate a fashion-forward approach to sporting traditional cultural pieces.
5 / 8
The self-proclaimed turban connoisseur offers plenty of sharp but modest street style with her fiercest, most confident high-definition photos and video snippets.
6 / 8
For a strong Sudanese woman who is comfortable in her own skin and able to make light of situations at the same time, Ola is your person. The Black and Muslim comedienne -- who refers to herself as "The Walking Hate Crime" -- aims to break the stereotypes about women in comedy.
7 / 8
Highly acclaimed British poet, professional basketball player, Adidas global ambassador and TedX speaker Asma shines all over our timelines in more ways than one. As an advocate for diversity, she has helped the movement to allow the hijab to be worn during games.
8 / 8
Minnesota-based fashion blogger Hayah has no problem speaking up for issues that go overlooked. Using her platform as a voice for the current Sudan crisis in her home state, we find tons of inspiration on the college graduate's page.
Follow these ladies already, or know of some others we may have missed? Let us know in the comments!