Writer Samantha Cross is the Co-Founder of CurlScan, a community-built database of Curly Girl Method approved products.
With so many hair products out there, it can be difficult to figure out not only what's best for your hair, but also which products are CG approved if you're following the Curly Girl Method.
We often see search trends in our analytics for CurlScan, a database of Curly Girl Method products. I've used this information to highlight recommended products from some of the most searched brands on the website. I hope this list helps you find your next holy grail!
Please note that not all products from each brand mentioned are approved if you are following the Curly Girl Method. All of the recommended products are approved as of January 2022. Please double check your product for any unapproved ingredients as formulas may change at any time.
1. Not Your Mother's Naturals
The Not Your Mother's Naturals line is one of the most popular collections of products in the curly hair community. They offer shampoos, conditioners, and styling products with a variety of ingredients and product weights so you can choose which one is best for your hair type. Not Your Mother's Naturals Tahitian Gardenia Flower & Mango Butter Curl Defining Conditioner for curls that can handle or require heavier moisture.
2 / 10
2. Maui Moisture
This product is easy to find in Canada and the US and is very reasonably priced. Not all products from this brand are Curly Girl Method approved so be sure to check the ingredients! Maui Moisture Color Protect + Sea Minerals Shampoo as a clarifying shampoo for color-treated hair.
3 / 10
3. SheaMoisture
SheaMoisture products tend to be heavy on the moisturizing ingredients (I suppose that's not a surprise given their name!) so they're usually best suited for curly, kinky, or coily hair rather than wavy hair. SheaMoisture Coconut & Hibiscus Curl & Shine Conditioner for curls that need protein as well as moisture in their routine.
4 / 10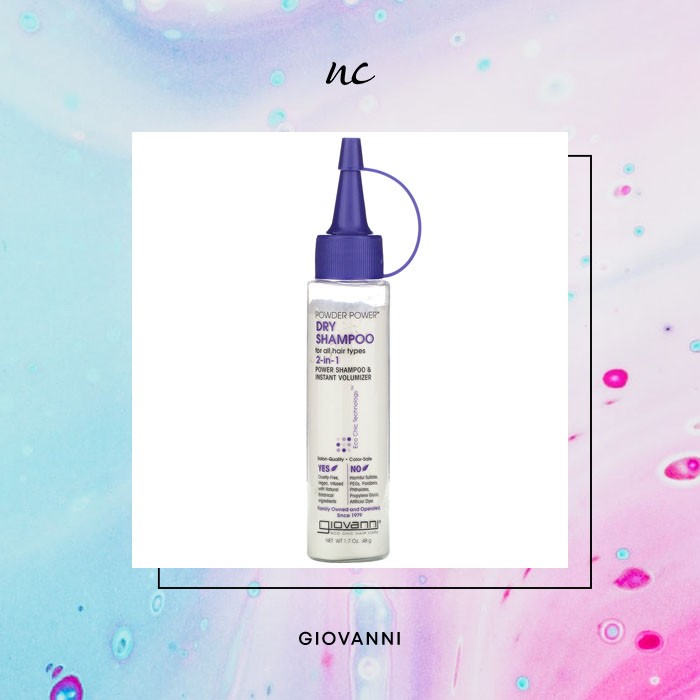 4. Giovanni
This brand offers a ton of Curly Girl Method approved products for all hair types. Whether you need help with volume, frizz control, a dry and itchy scalp, or hydration, Giovanni has a CG approved product for you. Giovanni Powder Power Dry Shampoo. It's one of the few CG approved dry shampoos to help you get a few extra days out of your curls.
5 / 10
5. Ouidad
Have you ever heard of an Ouidad Cut? Ouidad call themselves "The Curl Experts" and their special technique for cutting curly hair has helped put Ouidad on the map in the Curly Girl community. Try Ouidad VitalCurl+ Define & Shine Styling Gel-Cream for those who can't decide if they want a cream or a gel for styling their hair.
6 / 10
6. Alberto VO5
Alberto VO5 conditioners are considered by many in the Curly Girl Method groups to be their holy grail conditioner: it provides consistent results for a very reasonable price. Sometimes you can even find Alberto VO5 products in your local dollar store! Check out Alberto VO5 Avocado Cream Conditioner for wavies or curlies on a budget.
*Editor's Note: We previously recommended Alberto VO5 Moisture Milks Strawberries & Cream Conditioner but it is not CG-friendly as of January 2022 for containing alcohol.
7 / 10
7. Aussie
If you like to pick up your hair products while you're shopping for other things, Aussie is available in many drugstores and even supermarkets. They have a handful of CG approved styling products, but I have yet to find a shampoo or conditioner from this brand that is approved. Aussie Instant Freeze Gel for curls or waves that need extra hold to make it through the day.
8 / 10
8. Cantu
Cantu's new-ish TXTR line is almost entirely CG approved and has two options: Treat and Sleek. The Treat products are all about moisturizing your hair and scalp, which is great if you and your curls are dealing with harsh winter weather. Sleek products provide definition and hydration. TXTR by Cantu Apple Cider Vinegar and Tea Tree Soothing Shampoo for curlies dealing with hard water or a dry and itchy scalp.
9 / 10
9. Tresemme
Another cost-effective option, Tresemme is available just about everywhere. Only a handful of Tresemme products are approved, but those that are tend to be very popular in the curly community because they are easy to find and inexpensive. Tresemme Between Washes Curl Revive Styling Foam for those who want to refresh their hair without soaking it.
10 / 10
10. CURLSMITH
Relatively new on the scene compared to many of the brands listed above, Curlsmith offers a variety of CG and non-CG approved products. They're vegan and cruelty-free too! CURLSMITH Double Cream Deep Quencher for dry, dull curls that need a moisturizing pick-me-up.
Which brand is your favorite? Share with us in the comments!
This article was originally published in 2020, products and links have been updated.