Shampoos are an infamous product category in the curly community. They are typically accompanied by the words "drying" and "stripping" when discussed by curlies, and many have removed them entirely from their regimens. But there are many who use cleansers to remove product residue, oil or dirt from their scalps and strands, and when they do they need it to be gentle yet effective.
Every single one of the cleansers on this list has won an Editors' Choice award, voted on by the NaturallyCurly editors, or a Best of the Best award, voted on by thousands of NaturallyCurly community members.
While the majority of these cleansers are shampoos, I have also included award-winning cleansing conditioners as gentle alternatives to the traditional shampoo, and clarifying shampoos which can be used on an as-needed basis.
All of these cleansers have been categorized by curly, coily, and wavy favorites, but many of these products are loved by curlies across the spectrum.
Coily Favorites
Editors' Choice best shampoo for curly-coily (Type 3c"> and coily (Type 4″> 2015
"Loved this Shampoo, the smell is great, a lot like vanilla/brown sugar and through out the day the smell keeps coming. I can really feel how it cleans and moisturizes my hair, it feels so much softer afterwards, Love it! Really recommend it!" – daniesg
Editors' Choice best curly-coily cleansing conditioner, 2014
"I fell deeply, madly, and unequivocally in love with the Cleanser! This product will definitely be included in my hair product rotation. As I placed the cleanser in my hair, the shampoo began to lather, and to my surprise, my curls immediately started to clump! At no time during shampooing and after did my hair feel striped. This product did exactly as described. It cleansed & rehydrated my hair at the same time- Definitely a keeper!" – KinkyCurlyCoilyMe
Editors' Choice best coily clarifying shampoo, 2016
"I like this nozzle. You don't want to put shampoo all on your hair, you want to put it on the dirty parts – your scalp. I feel like this is a superior way to clean. I can easily detangle without using a conditioner, just shampoo, and I can run my fingers through my hair. That does not happen." – Nikki
Editors' Choice best coily shampoo, 2016
"Looks like I'm the first 4a (actually 3c/4a combo"> to review. This poo is marketed for looser, finer haired curlies, but it performed quite admirably in my hair as well. I'm a heavy shea butter user and I noticed that all the excess oil was washed away WITH OUT the squeeky clean stripped feeling. It left my scalp clean and fresh and my hair pretty soft. It's still a poo, so I only use it about once maybe twice a month. But it does what it says it will do. A nice gentle lather without over drying your hair." – AimWard
Editors' Choice best curly-coily and coily shampoo bar, 2016
This has to be one of the best shampoo bars I've tried. I could actually detangle my hair while using it as a shampoo and it SUDS UP A LOT. That's a PLUS as some I have tried do not have much lather. Smells yummy. As with all natural soaps keep away from water to last longer. I normally followup an vinegar hair rinse due to hard water in my area. – deana80
NaturallyCurly Community's Best of the Best favorite shampoo 2012, 2013, 2014
"Definitely hands down my favorite shampoo. It is very moisturizing and helps to stretch my 4c hair which is great since I have a lot of shrinkage. Also it gets my hair sooo soft where I'm able to just run my fingers through my hair in the shower. Lovely smell and love that its all natural." – love2323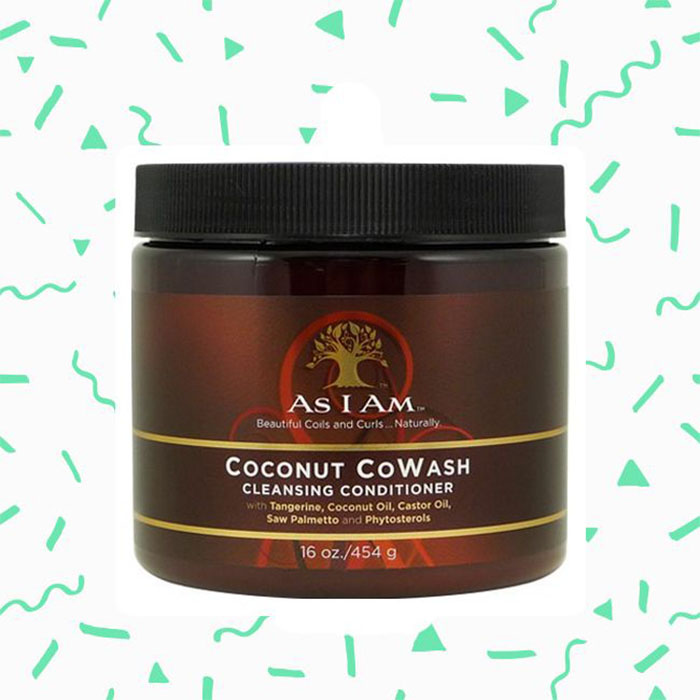 NaturallyCurly Community's Best of the Best cleansing conditioner 2012, 2013, 2016
"I truely love this product! I have 4a hair and it detangles my hair perfectly. It smells great too and doesn't linger. Also it helps clump my curls which makes wash & gos super easy to achieve. My only con is my hair is very dry so I must add some sort of moisture (I use my homemade moisturizer"> but I think someone with not so dry hair will find the product moisturing by itself. I recommend trying this product at least once to see for yourself ;"> I love it!" – kristian9
Editors' Choice best coily clarifying shampoo 2014, Editors' Choice best curly shampoo 2013
"I love this shampoo for many reasons. I only need to wash my hair once, no matter how dirty it might be, and I only need a DIME SIZE AMOUNT!! It makes suds but it really does cleans your hair… It doesn't make pointless suds. I never thought I would spend $12 on a bottle of shampoo, but I'm here to tell you that it is worth EVERY PENNY!!!!" – Mattier555
NaturallyCurly Community's Best of the Best favorite shampoo bar, 2016
"What's there not to love about the Coconut Shea Shampoo Bar? I was WILD about it back in the day, and I'm wild about it now! It's cost-effective, super moisturizing, has tons of slip, and gets the job done cleaning-wise! Plus, thanks to the natural oils, my hair is super soft and shiny Every. Single. TIME!" – the mane objective
Curly Favorites
Editors' Choice best curly-coily cleansing conditioner, 2016
"I really like this product! Especially when combined with the Decadence One Condition. I can tell my hair is being cleaned and this product smells great! I don't have to use a whole lot for it to "feel like its working" My hair feels stronger since i have been using this."  – Michelle.Lop
Editors' Choice best curly clarifying shampoo, 2015
"I used to use good ole Apple Cider Vinegar mixed with water to clarify. But oh how that has changed! I bought this while it was on sale and gave it a try. Normally I pre-poo with my green tea spray and coconut oil, but this time I just got in the shower and washed my hair. First, the smell is glorious! I love this smell. It's fruity and fresh without being too overpowering. Second,I like that it's a CREAMY clarifying shampoo. And third, it's also moisturizing. I could do some slight detangling while having this shampoo in my hair. Fourth, a little bit goes a long way. I originally purchase this back in September and he bottle is still pretty full. Fifth, there's practically no need for me to follow up with a sulfate-free shampoo. Considering that I only clarify my hair once a month or when I have tons of product build up, this was another great purchase. This is now a HG product and I highly recommend that you try it." – Anonymous
Editors' Choice best curly cleansing conditioner, 2014
"I love this stuff! It leaves my hair feeling clean and hydrated, without build-up. I love the scent and alot of people comment on good my hair smells. I liked the Evercreme cleansing conditioner, but I could not get past the heavy and musky smell. This is my HG cleanser and I am currently on my 2nd bottle. My only complaint is that the bottle is small and I go through it really fast." – Purplecurls17
Editors' Choice best curly shampoo, 2014
"Unlike other shampoos this one doesn't strip my hair of all my natural oil. It cleanses but still moisturizes and leaves my hair very soft. I think it even defines my tight coils a little. I only wash my hair with shampoo about once a month (all the other times I use a co-wash"> and this bottle has lasted me a while. I've used it maybe 5 or 6 times now and I've only used a fraction of the bottle. You don't need to use a lot of this shampoo at once, it bubble up real nice." – K_Frat55
Editors' Choice best curly clarifying shampoo, 2014
"I really liked this product. I was a little skeptical because $10 for two ounces is spendy. I didn't need to use a lot of this product, and I have pretty thick hair. It also created a nice lather, and did not leave my hair dry. My deep conditioning and styling products seems to work better after using this product." – Anonymous
Editors' Choice best curly shampoo, 2016
"I loved this because it's gentle, it smells good and my hair feels clean but it's not stripped. The mix of oils – Argan, coconut, rosehip – played well with my curls" – Michelle
NaturallyCurly Community's Best of the Best cleanser 2009, 2010, Editors' Choice best curly-coily shampoo 2016
"SO SLIPPERY!! Love it. It's more on the shampoo side than the conditioner side, as far as "cleansing creams" go. As in it lathers. But it's so so so slippery that i understand why this is a cleansing cream. It's magic. I stopped using liquid cleansers because they were also so drying and I switched to shampoo bars which have some slip to them. This gave me hope! lol I don't even understand how it works but it works!! Will continue using." – atx_eve
Editors' Choice best curly & coily shampoo bar, 2016
"I used a shampoo bar once, years ago, and my hair felt so dry that I assumed all shampoo bars were like this and swore them off. I'm so glad I ordered this to try during a recent sale. Very cleansing without being drying and so mild I even used it to wash my 2 year old's hair tonight with no worries of it turning into a matted mess. I sliced my bar into several slivers to make it easier to use an anticipate this bar lasting a good while. Great value. Thank you!" – Anastasia
Editors' Choice best curly-coily (Type 3c"> clarifying shampoo 2015, and best curly-coily shampoo 2014
"This is one of my FAVORITE shampoos! I love the smell and the little tingle. It really get my hair clean without stripping it. I have 3c hair and it gets dirty pretty quickly because I workout a lot, so I love to use a cleanser that is gentle but actually gets the job done. This one is it. The ingredients are pretty great too." – Anonymous
 Wavy Favorites
Editors' Choice best wavy shampoo, 2016
"I swim everyday and wash my hair everyday. I am always looking for moisturizing shampoos. This shampoo is the best! It really gets my hair clean without drying out my curls. It has a great lather and smells amazing. I use all of the products in the line and I love them!!!" – gisele22
*Editor's note: this is a children's product, but our editors and community members love using it on curls of all ages
Editors' Choice best wavy cleansing conditioner, 2015, 2016
"This cleanser is amazing! No suds, but its easy to scrub my scalp and it doesn't leave my hair feeling super dry after a cleanse (which is common for me">. This is a cleanser I wouldn't mind using over and over." – susonnahg
Editors' Choice best wavy clarifying shampoo, 2015
"Gentle and kind cleansing shampoo I co-wash on an everyday basis, but once a month I like to rid my hair of all build up in order to start anew with completely clean tresses. This shampoo is amazing for this purpose! It cleans my hair thoroughly without damaging it and without adding any moisturizing agents. This makes the perfect clean canvas for the Don't Despair, Repair hair mask, which is also from Briogeo. Since I only use it once a month it also last a long time. I am thoroughly satisfied." – Anonymous
Editors' Choice best wavy shampoo, 2015
"I actually own this shampoo in liter size. Now, when it comes to shampoos, most of them that i have tried don't impress me at all (and this includes both sukfate free and non sulfate free shampoos">., Plus, with alot of them, you don't know if their ph balanced ornot. With this shampoo, the ph of it is provided on the bottle, and because it has a very concentrated formula, a little bit of this stuff goes a long way. After i use it, it doesn't leave my hair tangled and dried out ever. Normally, i am not a huge fan of peach scented products. This shampoo has a mild peach scent to it, that almost borders upon some type of peach drink. Overall, this is definitely one shampoo that i will continue to purchase over and over again for sure!" – reservechic
Editors' Choice best wavy shampoo, 2014
"I totally loved this shampoo. My scalp felt amazing when I left it on. Loved the tingle, and I could easily run my fingers through to detangle a little bit while I left the shampoo on. It felt clean and fresh afterwards. Add in the conditioner, and I was totally hooked." – KamiRushell
Editors' Choice best wavy cleansing conditioner 2014
"Hands down this is one of the best conditioners I've ever used in my life! Talk about an amazing shampoo that really and truly does not leave your hair stripped! My hair and scalp felt clean yet not dry and tangled as it always is with other shampoos! It has a very lovely light fragrance too which is just amazing! I got my sister hooked on this shampoo too. Trust me, you will not regret trying it! The ingredients list is pretty spectacular too and a little goes a looonnggg way! So it will last a long time. It lathers beautifully and makes my hair feel like I just left a salon/spa. I love ouidad and their luxurious products never disappoint!" – nknaturals
Editors' Choice best wavy clarifying shampoo 2015
"I love this shampoo! I have fine, frizzy, 2c hair, and it feels so clean and bouncy after I use this product. You're supposed to leave it on for a few minutes, and you can actually feel your hair plumping up as it sits there. Also, can't beat the price!" – Anonymous
Did your favorite make the list? Share your Holy Grail cleanser down below!
No comments yet.