For those of us with loose curly and wavy hair, gel is an important product in our post-shower styling routine.
Using a styling gel comes with multiple benefits, including helping with curl definition, fighting frizz, and providing hold. It's safe to say that most of us like our gels to hold our texture without feeling stiff or crunchy. However, you may be wondering why using a gel that is specifically alcohol-free is beneficial.
Why you need an alcohol-free styling gel
Certain alcohols can cause extra frizz and dryness to already dry curls since they will steal moisture our hair so desperately needs.  These offenders include short-chained alcohols such as ethanol, SD alcohol, SD alcohol 40, and alcohol denat as well as fast drying alcohols such as Ethanol alcohol, Ethyl alcohol, 1-Propanol alcohol, Isopropyl alcohol, Isopropyl alcohol, and Benzyl alcohol.
Since many curlies do not wash their hair every single day, gels are one of the hair products that can live in our hair for days at a time; it is damaging for the bad alcohols to be constantly stripping the hair of its moisture. The following gels don't contain the bad stuff:
All of the gels from the DevaCurl line are actually alcohol-free! This is my personal favorite because it provides the firmest hold for most control without the crunch. The unique formula is made with chamomile, lemongrass, and orange peel extract. It keeps my curls smooth and soft for the long haul with a delicious, fresh orange citrus scent.
This aloe-based, organic, 2016 NaturallyCurly Editor's Choice Award Winner defines curls while providing frizz control. If you prefer stronger hold, the brand has an equally excellent alcohol-free Firm Hold Gel as well.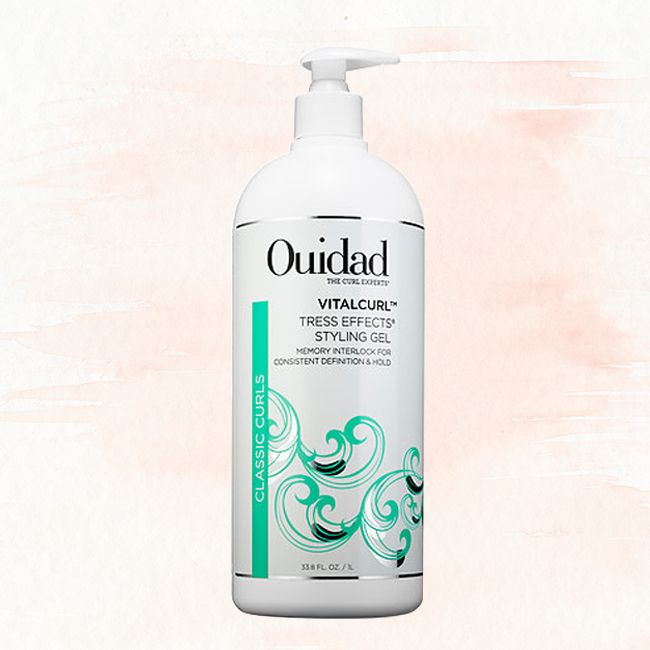 This gel helps loose curls and waves achieve and maintain just the right internal moisture balance while acting as a primer for their hair, providing hold any textured style, in any weather condition. This memory lock gel with pro-vitamin b5 and clove oil smoothes the uplifted cuticle to set in style and preserve a defined, frizz-free curl formation.
This gel is specially formulated with mongongo and hemp seed oils to tame frizzy curls by sealing the hair cuticle, blocking humidity and frizz and giving you shiny, smooth, perfect curls. Baobab proteins and apple cider vinegar also enhances the natural shine of your texture while keeping frizz in check by smoothening rough hair cuticles.
Jane Carter Solution Curls to Go Coiling All Curls Elongation Gel
Enriched with nettle leaf extract, aloe vera gel, coconut oil, this gel is a great to define loose curls and waves while reducing shrinkage. Additionally, it leaves them shiny, soft and frizz-free.
I Create Hold provides style and manageability from roots to ends. Certified Organic Honey acts as a natural resin to create style sustainability; antioxidants add protection while plant extracts combine to add incredible shine.
It is important to note that not all alcohols are bad.
Some of them are commonly used as emollients in skin and hair products to help soften and condition our hair. Popular fatty alcohols include cetyl alcohol, cetearyl alcohol, lauryl alcohol and stearyl alcohol.
Do you use alcohol free gels? What are your favorites?