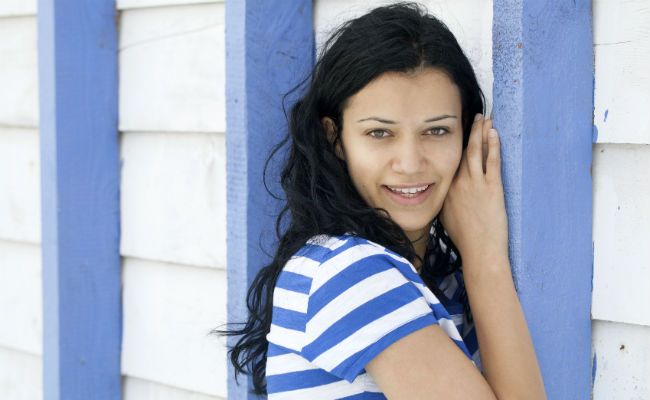 When you hear the phrase heat damage, what comes to mind? While constantly straightening your natural textured hair may be viewed to women as part of an innocent styling routine, some veteran naturals in the community are quick to wag their fingers in dismay and angst at a so-called lack of acceptance of self. While some women may just so happen to prefer wearing natural hair straight without chemical alterations, these women can still possess a grand amount of knowledge for responsible heat styling.
If a woman wants to style her hair in a way that may lead to damage, it is ultimately her choice, and is hair damage really such a big deal? Celebrity hairstylist Harry Josh doesn't think so. But Redken hair consultant Kaz Amor believes in proper education from expert to client, first. Here's what four celebrity experts have to say about hair health and damage.
"Healthy hair is overrated" - Harry Josh
"Healthy hair is overrated," Josh says. Again, the knowledge and proper education about what heat styling does to your hair is "the fine balance," he adds. Harry, who has styled the tresses of celebrities Gwyneth Paltrow, Kate Bosworth, Adriana Lima, Gisele, and model it girl Bella Hadid, told Harper's Bazaar about his thoughts on the term damaged hair. The highly in-demand hair artist believes that in order to get beautiful hair, sometimes a great hair tool is actually necessary. "All we're trying to do is alter virgin hair to a point where it can deliver a different texture, dry differently, have more volume, and hold multiple looks stronger and better," he adds.
"If hair is damaged or unhealthy looking, their self-esteem suffers also" - Dr. Milton Moore
In regards to the damaging psychological effects that come with damaged hair, Houston-based dermatologist Dr. Milton Moore says "hair is a woman's glory, and if it's damaged or unhealthy looking, their self-esteem suffers also." He adds that there is a significant amount of shame in women that results from constant mistreatment with wigs and weaves. And while the knowledge may not be easily accessible to some, Moore has made it his mission to educate. He says "the responsibility lies in their hairstylist."
"Above all, the client's requests must be met" - Kaz Amor
Redken consultant and Warren Tricomi Salon stylist Kaz Amor makes sure the client gets the final say, no matter how badly damaged her hair may be. "Ideally, we wouldn't color this hair and let it grow out, but then she wouldn't be happy—this girl wants to be blonde!" Still, he states that women who are paying for a service will be in safe expert hands who can maneuver through damage in the safest way possible. For example, Amor will only apply a single-process color to overly heat processed, fried strands.
"There are ways to get around heat damage" - Ursula Stephen
"There are a couple ways to get around heat damage if you're a girl addicted to having camera-ready tresses on daily basis," says Rihanna and Iggy Azalea's hairstylist, Ursula Stephen. She mentions that it's a good idea to use a moisturizing tool or product while heat styling to counter the damage that might be made.
To sum it up
There is a balance that must be created between a woman who desires an alternative style to her natural hair, such as a protective style or using heat, but is open to receiving the proper education from an expert who can help her maintain the healthiest hair possible. While the appearance of broken, damaged, or over-processed hair is often criticized for its appearance by outsiders, there should also be an emphasis made on her ability to want to be versatile and experiment with her beautiful natural hair. As peers within her community, we ought to pat her on the back and encourage her to rock wigs or straightened or anything else--safely and gorgeously.