Curls are prone to breakage and they thrive off a healthy balance of protein and moisture. Whether your hair is dry, damaged or even thinning, it's nothing the right at home treatment can't fix. Each year we poll our NC community on the products they love and thousands of our community members vote! Keep reading to find out the most recommended hair treatments to bring your curls back to life, from nourishing hair oils to repairative overnight treatments these are the best hair treatments of 2020!
Best Hair & Scalp Oil + Hair Growth Product + Best Scalp Treatment for ALL Hair Types
Righteous Roots Rx is a hair rejuvenating growth serum packed with 12 essential oils featuring both anti-frizz and detangling properties like olive oil, castor oil, jojoba oil, avocado oil, grapeseed oil and peppermint oil. It can be used for hot oil treatments, deep conditioning, pre-poo pre wash detangling, scalp massages, anti itch scalp oil, and to scrunch out the crunch.
Best Hair Growth Product for Wavy Hair
2 / 6
Full Lengths Density Elixir is great as an overnight treatment for those with fine, thinning, or damaged hair. Formulated with follicle stimulating ingredients like Castor Oil, Green Tea, Cedar Wood, Soybean, Thyme, Clover and Pea Sprout, as well as scalp soothing remedies such as Lavender and Witch Hazel.
Best Treatment for ALL Hair Types
3 / 6
Whether you have color treated curls or in need of a professional at home treatment to repair your hair, this treatment will revive your hair. No.3 is a bond builder that strengthens, repairs and restores damaged hair back to healthy bouncy curls in no time.
Best Hair Growth Product for Coily Hair
4 / 6
An oil blend of 17 of the best natural ingredients including Emu oil, Rosemary oil, Olive oil and Sweet Almond oil. This oil blend stimulates, nourishes and strengthens the hair follicles and reduces dandruff, while helping to reduce scalp infections and inflammation.
Best Treatment for Coily Hair
5 / 6
This unique treatment is formulated with magnesium and modified proteins which fuse into the hair with the application of heat. The result is that breakage is drastically reduced. During the process, ApHogee treatment hardens into the hair, dramatic evidence that something special is occurring.
Best Scalp Treatment for Coily Hair
6 / 6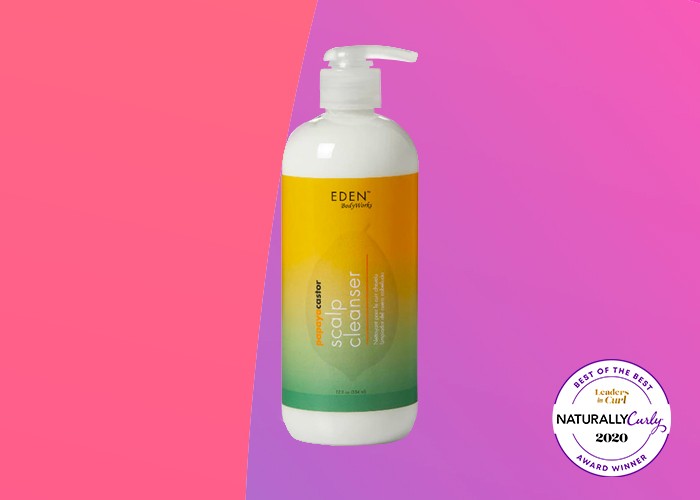 Specially crafted to remove build-up and restore the pH level of your scalp, this cleanser is great for those needing a bit of love for their scalp. Formulated with papaya extract, castor seed oil and apple cider vinegar, it's sure to get your scalp clean, and leave it smelling great as well!
See your favorite on the list? Let us know which one you love and any other hair treatments you always reach for.