Hi, NaturallyCurly world! It's G. You know me. I'm the wild child editor in the bunch with Type 4c, super dense, low-porosity curls!
Although I've been an on-and-off Naturalista for years, this is the 3rd year of my low-manipulation, trims-only natural hair journey. One of my favorite parts of this journey is getting familiar with protective styles. I absolutely ADORE them, and with this love affair, I've learned that the more I nourish my scalp and hair, the better off my hair will be in its natural, unstyled, product-free state. With every protective style, with or without braiding hair, I make sure that scalp treatments and oils are mainstays.
In this article, I'll tell you a little about the Editors' Choice products in my protective style regimen for cute, always fly braids and twists that you can use for your natural hair when it's in its natural state!
Next: Not sure what your hair type is? Take our quiz!
Wash & Treat Routine
Not only is this a remarkable cleanser for my scalp, it helps me clean my braiding hair before I even sit down in the braider's chair! I recommend soaking your braiding hair in this root rinse at least 24 hours prior to your braiding session because it clears away that nasty coating that cause allergic reactions on your scalp.
Tribal braids are cute. Losing your edges and sideburns to them is not. Every single time I rock any protective style, I immediately apply this scalp treatment because it stops my hair from shedding and breaking. This is thanks to the DHT blocker that's in it. Learn more about that here: Experiencing Hair Loss? Try a DHT Blocker
Step 3: Oil scalp with Chocolate Kinks & Kurls Lemon Rose Hair & Scalp Renewal Oil
If you love oils but have found that they're too heavy for daily use, you're going to love this lightweight, delightfully scented hair and scalp oil. It's an excellent moisturizer for those of us with dry scalps and even drier skin. Yes, your elbows, as well as your natural hair, will be looking lavish because of this oil.
Styling Routine
I like to use mousse to hydrate my natural hair when it's in braids, and the hair butter is to keep my Bantu Knots moisturized and soft so that if I want to take them down, my natural hair will feel and look great.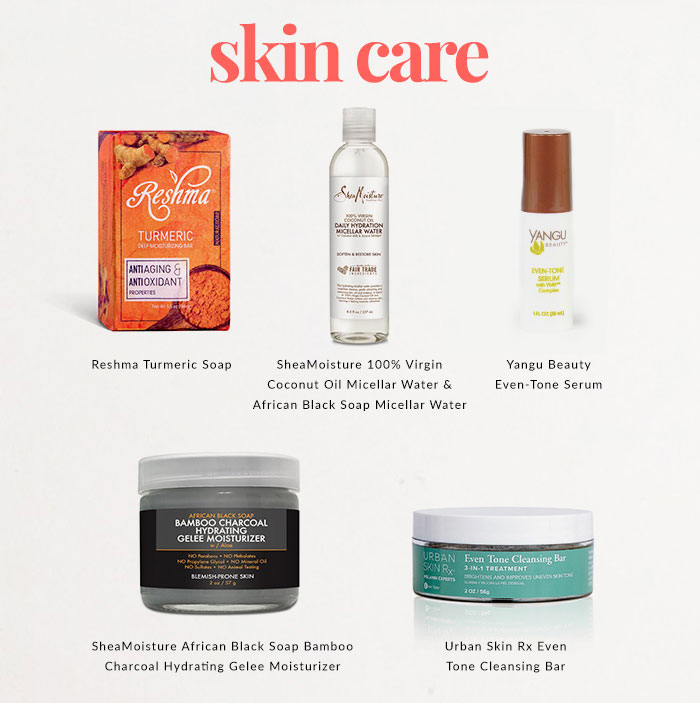 Skin Care Routine
Since I experience discoloration, I like to use products that help me even out my skin tone. First thing in the morning, I wash my face with a gentle cleanser. Then I follow up by applying a serum because it's lightweight and won't cause my oily skin produce excess sebum. For super hot days, I like to wear a gelee-type moisturizer because it feels soothing and keeps my face and next hydrated for hours.
Watch Gerilyn's Wash Day Routine
To see the rest of the Editors' Choice winners of 2018, check out the full list here.
Do you have Type 4c hair? Let us know what your regimen must-haves are in the comments so other 4c's can learn from you!