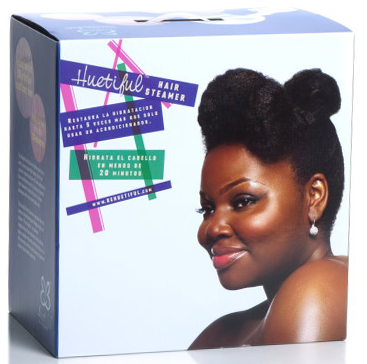 Now, I've heard of a hooded dryer and I've heard of a hair steamer. You know what I have not heard of? A hooded hair steamer! Pardon my ignorance as I think I know a tad bit about hair, but I was blown away when I saw Chriistiina's question on the Curly Q&A board. 
Question
Does anyone know a good hooded hair steamer?
Answer
Hair steaming is a true game-changer that many curlies, coilies, and wavies are beginning to swear by. You hear pro-steamers claiming hair is more elastic, less prone to breakage, shedding, and dryness. Hair steaming is exactly as it sounds. You are adding moisture to the hair in the form of moist heat. From hand-held steamers to hooded steamers to standing in a steamy shower, there are a few ways to add the benefit of heat and moisture to stave off dryness and breakage. Many curlies already know and love the Q-Redew hand-held steamer (me included), but if that is not the option you prefer then we have three hooded steamers that may peak your moisture-obsessed interest.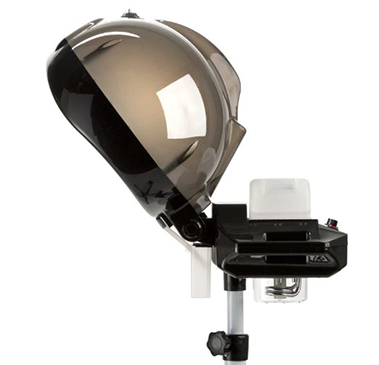 The Salon Sundry Professional Salon Steamer is lightweight, stainless steel, and has 650 watts of heating power; you are sure to love this hooded steamer. It has adjustable heights and wheels so it is easy to move. This steamer has two power levels, a swiveling hood, and is designed to work with regular tap water. This steamer is under $100, making it affordable compared to other steamers.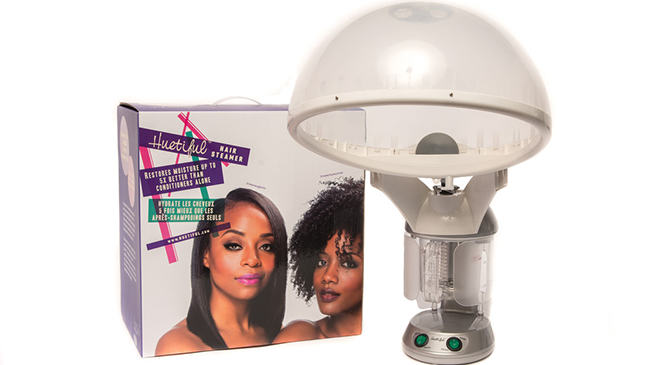 These have become hugely popular with curlies and naturals. They are designed for our unique waves, curls, and coils and claims to restore moisture to dry hair five times better than any leading deep conditioner. This portable dual hair and facial steamer is a gem and is always in high demand so you have to get it while it is available. It has gone down in price over the last few years and depending on whether you are in the states or in Europe you can get it for under $150.
If Huetiful is too rich for your blood and wallet, then you may want the other table-top steamer on the list. This hair and facial steamer is hugely popular, has a built-in ozone generator, and boasts of improving the absorption of conditioners and other treatments. They also claim it can be used for interior humidifying so for under $100 you really get a 3-1 steamer with this beauty.
Do you have a hooded steamer?