If you are planning a summer getaway with kids, you may wonder where you are going to put the shampoos, conditioners, leave-ins, stylers, and assorted accessories needed for multiple hair regimens. Don't worry, we have everything you need for the whole family in our shop. These products travel well and will save you space in your luggage.
This super effective, yet super lightweight diffuser is made out of foam, so it stores easily. It will fit on your hotel hair dryer, too. No more rushing off to the last moments of your hotel's complimentary breakfast buffet with wet hair thanks to the Hot Sock.
SoCozy Behave Styling Gel Medium Hold Trop-o-Lish
2 / 10
For a tropical fruit fragrance and hold that is strong enough to stand up to hot summer days, this gel is one for the road. It creates a nice gel cast on wet hair, and can also be used on dry hair to encourage texture, or to slick down flyaways.
HAIRiette Hair Kit Simple Soapless System
3 / 10
This kit of luxurious Kokum Butter and Marula Oil-based products come in regular-sized bottles for sharing. It contains:
a Co-Wash (8 oz.) that cleanses and conditions in one step.
a Curl Crème (8 oz.) that contains horsetail extract and soy and wheat amino acids for strong hair and honey to moisturize. Curls will be bouncy and have great definition.
an Oil Blend for moisture and shine.
The kit also comes with the inspirational book "I Found God in My Hair" by Tanya Wright for some upbeat summer reading while you get ready for your next great family adventure.
4 / 10
Grab a pair for all your curly travelers and cut down on frizz frustration and bad hair days. Who needs a starchy, stiff hotel towel when you can scrunch out the excess water from your tresses with these handy gloves?
Soultanicals Mango Dip Detangling Slip
5 / 10
Knots, tangles, and tears won't be a part of anyone's wash day any longer thanks to this mango-scented detangler. Your kids will love it, and it may just become your next holy grail, too.
Mixed Chicks Gentle Clarifying Shampoo
6 / 10
For little curlistas who don't like to share, this 2 oz. bottle of gentle clarifying shampoo is just the right size to keep curls clean when away from the comforts of home. Stock up for everyone, including yourself.
SheaMoisture 100% Extra Virgin Coconut Oil
7 / 10
If you love coconut oil for softer hair, but you don't like how open jars melt and leak all over your luggage, this trial sized container is the perfect solution.
Mielle Organics Brazilian Curly Cocktail Curl Mousse
8 / 10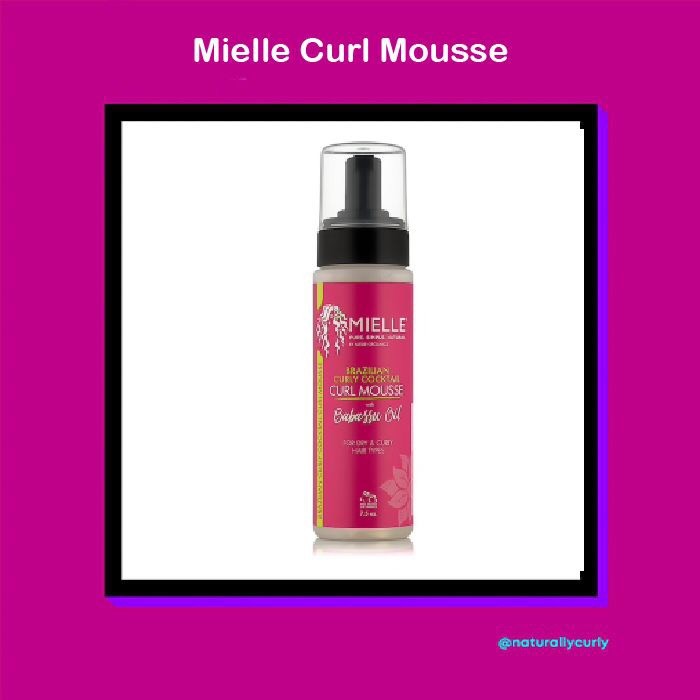 For popping curls that hold their shape no matter the weather, this mousse is a must. You can use it as a styler, or as a refresher on next-day hair that has been misted with a little water.
9 / 10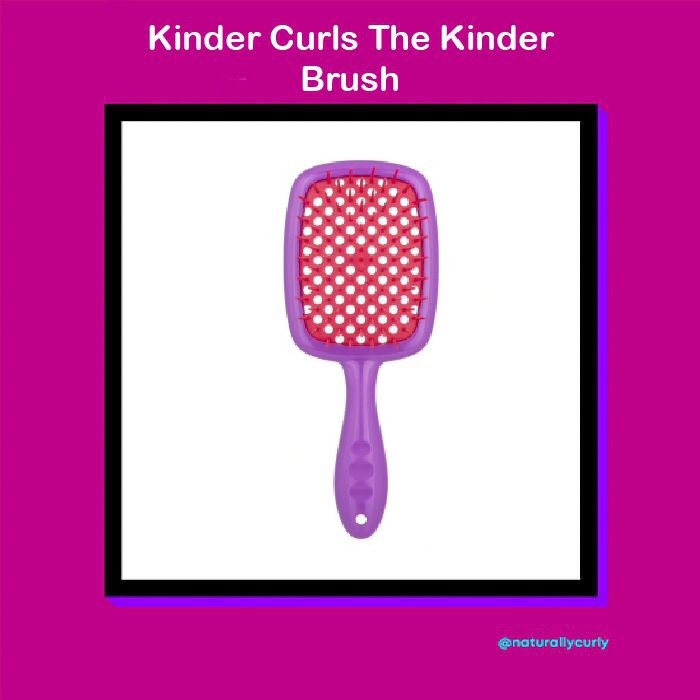 Breakage-free detangling is a snap with this brush that is smaller and perfect for little hands and limited luggage space.
Aunt Jackie's Curls & Coils Girls Soft & Sassy Super Duper Softening Conditioner
10 / 10
Hydrating butters and oils provide great slip for detangling, and keep your curly girls frizz-free even in hot, humid weather.
What curly products do you like to travel with? Let us know in the comments. For tips to make travelling with curly hair easier click here.