As we ring in 2022, curl junkies like me are in heaven. We have so many amazing new curl products to try. Thinking back to the early days of NaturallyCurly, when you were lucky to find one or two curl products in a store, the number of new products blows my mind! 
Brands both big and small have created new curl collections and products. Get ready to try products packed with curl-loving ingredients like sea moss, Patua fruit oil and Alpine rose stem cells. There are new styling products in every form, including whipped custards, curl pomades and gelled oil. Some of the most exciting new products pamper your scalp. One new line is designed specifically for people who wear wigs and weaves. And if you thought you've seen every variation on a hair dryer, think again.
The list is long so clear out space in your cabinet!
New Curl Collections
This new collection includes a cocktail of hyaluronic acid and fine castor oil to provide intense hydration.The line includes Moisture Push Shampoo, Moisture Seal Conditioner, No Build-Up Curls Micellar Shampoo, Non-Stop Dreamy Curls Leave-In Cream and Refresh and Reshape Leave-In Spray.
2 / 32
With 11 products in the line, this is one of the largest new collections. It includes Gentle Shampoo, 3-in-1 Conditioner, Deep Conditioning Mask, Leave-In Conditioner, Scalp Cleansing Oil, Scalp & Hair Treatment Oil, Hard-Hold Gel, Refreshing Foam, Defining Cream, Sculpting Gel and Activating Mousse.
3 / 32
This popular brand launched its first line specifically for textured hair, packed with incredients like iavocado oil, coconut oil, shea butter and monoi extract. The line includes Hydrating Shampoo, Miracle Leave-In, Miracle Mask, Miracle Gelled Oil and Miracle Curl Cream.
4 / 32
This collection wins our award for best packaging! It includes Curl Shampoo, Curl Conditioner, Leave-in Conditioner & Detangler, Texture Cream and Wave Cream. The products are formulated with ingredients including Alpine rose stem cells, Japanese Cammelia oil, sea grapes and blue algae.
5 / 32
This "Curl Pattern-Preserving System," designed specifically for curl Types 3 and 4, is Infused with Manuka honey extract. The comprehensive line includes Shampoo, Co-wash, Light-hold gel, Moisturizing cream, Lightweight Oil and Rich Mask. 
6 / 32
This collection features five products designed to nourish hair and scalp during the preinstall and post-takedown treatment of weaves and wigs: Detox Cleanser, Strengthen Me Moisture Mask, Bomb Braid in Conditioner, Soothe and Cool Me Scalp Potion and Protect Me Edge Styling Pomade.
7 / 32
For those who love DevaCurl but not the smell, this new collection is formulated for people with sensitivities to fragrance, essential oils, dyes or gluten. It includes the brand's favorite products: No-Poo, One Condition, SuperCream and Ultra-Defining Gel.
Styling Products Galore
8 / 32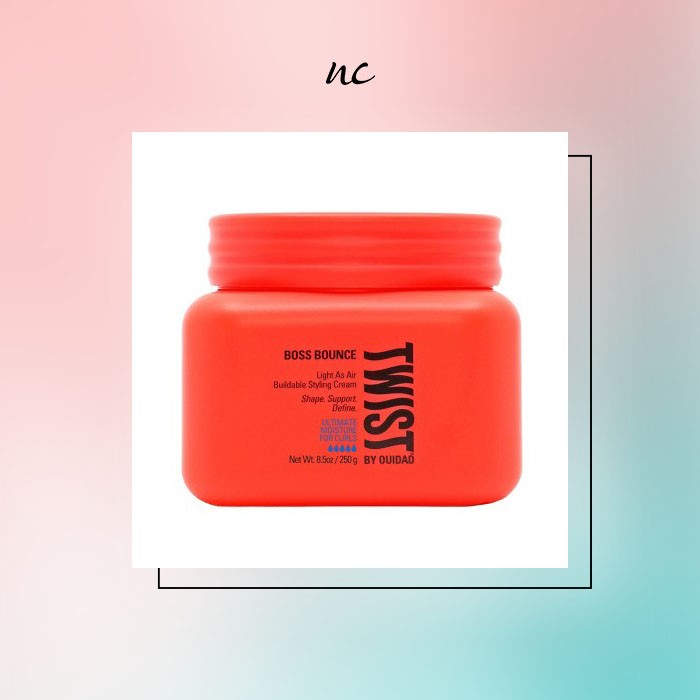 This lightweight, buildable cream delivers definition and hydration for frizz-free curls. This moisturizing cream is packed with shea butter, jojoba oil and patua fruit oil.
9 / 32
This medium hold curl definer is suited for a broad range of natural hair styles! Featuring the power of protein rich organic avocados, this is a natural styling product perfect for helping you maintain healthy hair.
10 / 32
Whether doing 2-strand twist sets or wash-and-go styles, this gel defines, shapes, and elongates curly to tightly coiled textures without a sticky, flaky residue.
11 / 32
This dermatologist-designed, curl-enhancing cream contains hemisqualane, nature's answer to silicone. Derived from sugar, it provides color and heat protection, reduces frizz and keeps hair smooth.
12 / 32
This versatile, silicone-free pomade works on damp or dry hair to smooth, separate, and reduce frizz. It contains ingredients including avocado, coconut and jojoba oils and shea and cocoa butters to hydrate hair.
13 / 32
This lightweight, curl-defining creme blocks humidity and is infused with chia seed extract, coconut and olive oil for moisture and shine. It keeps your curls in shape and nourishes, without weighing hair down or making it feel crunchy.
14 / 32
This cream can be scrunched into the hair to bring back soft, touchable defined curls between washes. It contains argan oil, amino acids, omega-9 and pro-vitamin B5.
Deep Treats
15 / 32
If you're looking to make your beauty routine more sustainable this year, this brand makes a variety of bottle-free haircare products, including this deep conditioning bar packed with coconut oil and shea butter to restore softness and shine.
16 / 32
This dual-action formula protects hair from future damage, while deeply hydrating ingredients nourish dry, brittle hair and support healthy elasticity in your strands.
17 / 32
This creamy, emollient mask contains plant protein extracts that prevent breakage and help seal highly porous hair. Moroccan lava clay, blue tansy flower oil and spirulina extract work to aid in detangling, improve curl definition, reduce frizz and enhance shine.
18 / 32
This moisture-rich, leave-in conditioner is designed to soften, smooth, instantly detangle your knots, and help to repair your hair from the inside-out. This formula contains hair-strengthening and conditioning agents like Pro Vitamin B5, bamboo Extract, wheat amino acids and hydrolyzed wheat proteins.
19 / 32
Formulated with softening and strengthening ingredients such as Rice Water Ferment and Moringa seed extract, this mask will leave your hydrated and pampered. 
20 / 32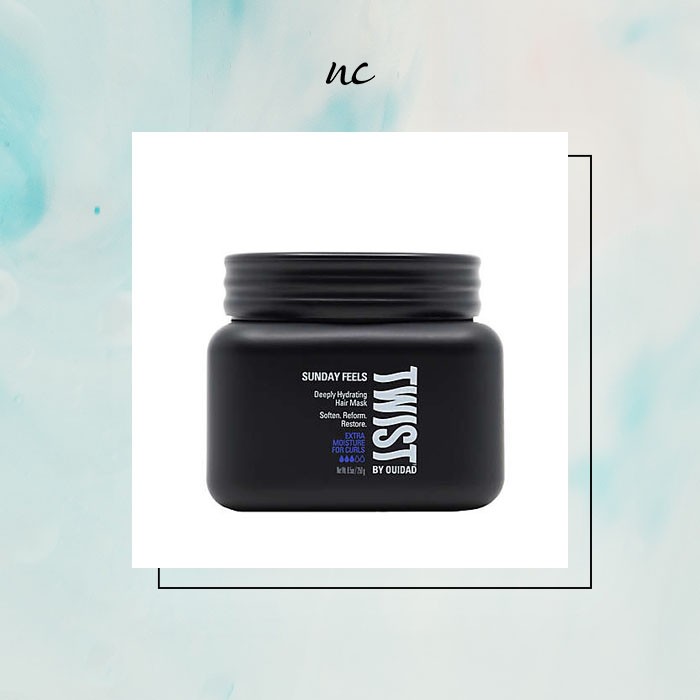 This ultra-nourishing mask is packed with coconut oil, jojoba oil and grapeseed oil estore shine and improve your natural curl pattern.
21 / 32
This beloved curl brand has launched its first deep conditioner. Curl Keeper's  Rapid Hair Repair is an herbal treatment that uses a proprietary blend of herbs - including marshmallow root and slippery elm - to strengthen and restore damaged and color-treated hair back to health. 
22 / 32
These treatments are a quick way to customize your hair care routine to make healthier-looking hair easy. Blended with benefit-rich ingredients like flaxseed, amino acids, omega 3s and more each squeeze will enhance your wash routine and replenish your strands. Choose from Oh My Growth  Length-Promoting Hair Boosters and Repair My Hair Repairing Hair Booster. for a customizable cleanse.
The Power of Sea Moss
Curlies have been using this ingredient for their DIY sea moss gel, but if you're not the DIY type then here are a few brands who are harnessing the power of sea moss, also known as "food for the hair and scalp." This powerful marine ingredient contains 92 minerals, including ⁠Iron, Magnesium, and Zinc, Vitamins A, C, E and B12 along with vital nutrients like Omegas 3 and 6.
23 / 32
Specifically formulated for those experiencing daily or seasonal hair loss, Mielle's Sea Moss collection is designed to prevent hair shedding. It restores to increase sebum in order to keep the scalp moisturized, removes toxins from the scalp and helps promote hair growth. The line includes Sea Moss Anti-Shedding Shampoo, Sea Moss Anti-Shedding Conditioner, Sea Moss Hair Pudding, Sea Moss Gel Hair Masque and Sea Moss Anti-Shedding Leave-in-Conditioner.
24 / 32
This light hold moisturizing and curl defining contains Jamaican Irish Sea Moss to increase elasticity and collagen to protect the hair and scalp from sun damage and pollutants.
25 / 32
Although there are few details about the new line of by CURLS, it will be coming to a store near you soon. The line is designed to ensure the user's crown is thoroughly protected and replenished before and after the protective style is in place. The collection includes a cleanser, conditioner, gel (called Curl Slime), cream and foam.
Scalp Care
26 / 32
This Scalp Scrub gently exfoliates to remove dead skin, product buildup and excess oil from your scalp and hair. It is made with soothing Aloe Vera, purifying pink clay and refreshing peppermint oil.
27 / 32
This superstar shampoo is made with Multani Mitti, Indian Fuller's Earth clay and Jamun (Indian blueberry) seeds to gently absorb excess oil and dirt and remove build-up and dry flakes while giving a boost of antioxidant love.
28 / 32
Using a curl trifecta of Marula Oil, Coconut Oil and Shea Butter, this multi-tasking cleanser removes product buildup, excess oil and pollutants and combat dry scalp.
29 / 32
This concentrated, nourishing formula is infused with biotin and Vitamins A, C and E to sooth the scalp. If your hairline or scalp could use some TLC in between washes or protective styles, this minty oil could be just the treat you need.
30 / 32
This foaming and non-stripping pre-cleanser removes product buildup from the scalp while also prepping it for styling. The direct-to-scalp makes it easy to apply to protective styles.
Tools
31 / 32
This high-tech dryer is designed to replace your blow dryer and in many cases, your flat iron too. The patented technology dries hair in half the natural direction of the cuticle (downward) to lock out frizz and seal in shine. At $399 it's pricey, so start saving now, but NaturallyCurly community members are finding it worth the investment and even awarded it with the Best of the Best award for Most Innovative Product
32 / 32
This is one of those products where I thought "Why didn't I come up with this?" The Melanin Haircare XL Shower Mirror is a lightweight, shatterproof, fogless shower mirror that boasts discreet drainage holes in bottom of the frame ensuring that no water is stored,and strong suction cup adhesion.