Silicones were once touted as the wonder ingredient in hair care. However, in recent years, silicones have started to get a bad rap, especially in the curly world. In fact one of the common first steps to many curly journeys is to cut silicones out of your hair product regimen.
Why avoid silicones?
Because, while silicones in hair products make the hair smooth and shiny, they can also build up over time, leaving the hair ultimately dull and brittle. The way silicones work is by coating the hair strand, smoothing the cuticle. However, this barrier can also prevent necessary oils, other nourishing ingredients and, more importantly for curly hair, water from getting into the hair follicle. Over time, the hair is starved of the moisture it needs and can become brittle.
Many curly girls simply avoid silicones altogether but scanning ingredients lists can be time-consuming and confusing. We've rounded up a handy list of silicone-free curl styling products to help with some of the leg work!
Going cone-free? Here's Everything You Need to Know.
Start off on the right foot! Children's hair can be particularly delicate. Applying healthy, gentle products from early one will help their curls to flourish. Try this hair balm to help tame unruly curls and frizz.


2 / 20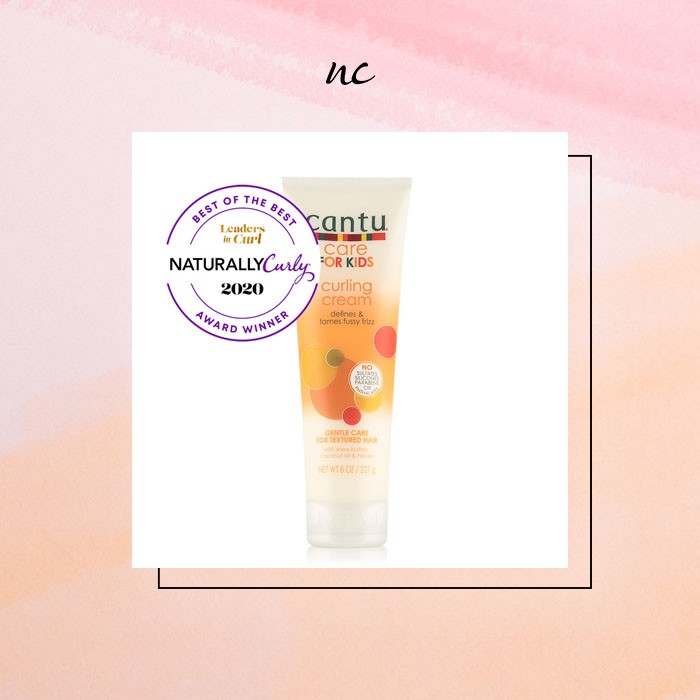 Another gorgeous products for little curlies, this winner of the Best of the Best Awards in 2020 defines, softens and strengthens with shea, coconut oil and honey.


3 / 20
Another Best of the Best Award Winner, this leave-on curl cream smells divine and contains silk protein and neem oil to moisturise and smooth unruly curls.


4 / 20
A favourite amongst curl influencers, this styling gel creates definition, hold and shine all in one product. The price tag is slightly higher but it's very concentrated so a little goes a long way. It claims to give weight to hair, define curls and remove frizz, without going crunchy.
5 / 20
This is a great gel for people starting out, either on a healthy curl journey or for going silicone-free. The price tag is low, while the product goes a long way and is not too complicated. If you're worried olive oil will be too heavy, fear not. This is a lightweight gel with good hold to last you throughout the day.
6 / 20
This product has been specifically designed for finer-haired curlies. Its's strong enough to give definition to curls but won't weight them down. Easy application with a spray bottle too!


7 / 20
This water-based curl booster to refresh and reactivate curls claims to remove odours and restore volume and shine. The ultimate in time saving!


8 / 20
Moisturising and vitamin-packed, this mousse nourishes hair while providing hold and body to your curls.
9 / 20
With its gorgeous packaging, this cream is already a winner. Apply it to your twist outs for real definition and shine.
10 / 20
For the ultimate in value and hold, this strong hold gel is perfect for moulding and sculpting curls and styles that last.
Check out Silicones: Where They (Sometimes) Fit in a Curly Girl Routine
11 / 20
A rich moisturising cream combining shea butter, coconut butter and castor oil which is great for denser, coilier curls. An added benefit is it can be used as a body butter too!
12 / 20
Another mix of butters – this time mango and shea, combined with honey and castor oil – creates this super creamy, rich butter for smooth, coily curls.
13 / 20
Texturising sprays often include silicones, but this lovely lightweight spray uses argan oil and sea salt instead to create gorgeous, tousled beach waves.


14 / 20
This super-hold gel contains organic aloe and honey to moisturise as well as locking in curls. A little goes a long way. Try emulsifying in water for a lighter hold on the curls.


15 / 20
For a cheaper refresh spray, try this rich mist that will add shine and tame flyaways. Also good for twists and braids.


16 / 20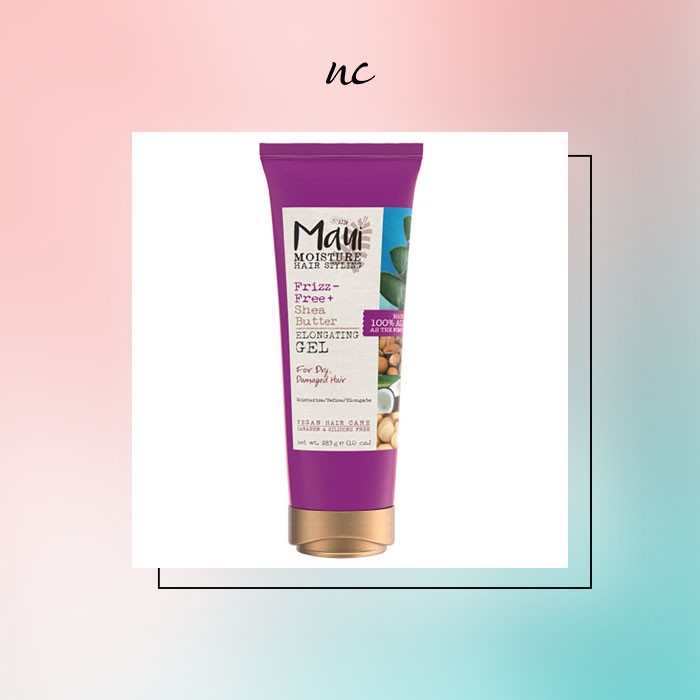 Aloe vera, shea butter and macadamia oil help to tame frizz while elongating curls to add length to your mane!
17 / 20
A bit of luxury for type 4 curlies, this lightweight gel reconstructs damaged hair while adding shine and definition to kinks and coils.


18 / 20
An oil based lotion which adds protection while heat styling and helps to moisturise and strengthen damaged or stressed curls.


19 / 20
A 2021 Best of the Best winner, this mousse provides definition and hold for every hair type and pattern.


20 / 20
Shea butter and coconut oil in place of silicones help to define and moisturise curls, while reducing frizz and dandruff. A firm favourite of curlies of all hair types!
Find next: Top 20 Silicone-Free Daily Conditioners