Failed twistouts/braid outs after hours upon hours of styling...we have all been there!! It seems to be a lot harder if you have shorter hair, because you can't just simply put your hair in a ponytail and things will be all better. Fortunately, I have put together three quick styles you can do if you are ever in a time crunch and you still want to look cute and put together.
Style 1: Front side twist
I started with my hair in its "failed state" I didn't add any extra product to my hair. I began with parting the front section of my hair

After finishing my desired parting I began flat twisting my hair to one side

Finally I tucked the remaining piece with a bobby pin and fluffed the rest of my hair for the completed look
Style 2: 
Middle Part Mini Puff
First I started with putting a neat part in the center of my hair

I smoothed down my hair (gel is optional) and place bobby pins to help hold down my hair where needed

I used Ampro gel to smooth down the edges and brushed them down

Finally I picked out my fro in the back to get the completed look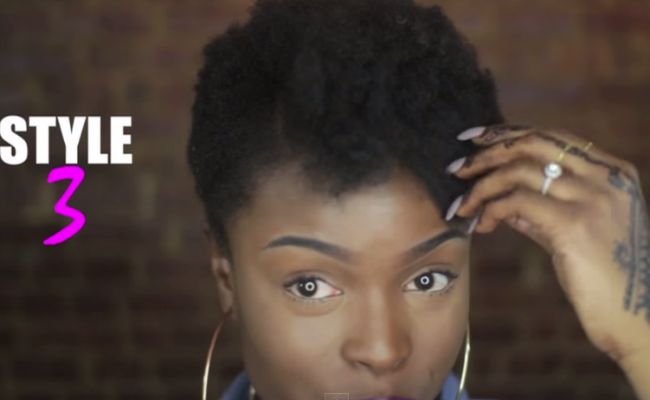 Style 3: 
Shaped Fro
I decided to go with a deep side part

To shape the fro to a more tapered appearance I used a Shea Moisture Thickening Spray  on the sides making sure to avoid the front portion of my hair to avoid shrinkage

I placed bobby pins by the part to keep the hair on its respective sides

I fluffed out the top in the front to add volume and that gave me my completed look
And voila!
There you have three quick simple and easy styles to fix a failed twist out when you have somewhere to go. 
I recommend that if you are going to use any products that you are very light handed. When styling my hair the previous night I used Miss Jessie's Curly Pudding and sealed with coconut oil. 
Watch the full video tutorial