DiscoveringNatural writes: I'm always looking for intriguing ways to stretch my natural hair. Airplaning is a method mostly used on relaxed hair, but why can't we try it on our natural hair and see if it works?!  HERE GOES NOTHING, lol! 
Here's how you can stretch your hair with the airplaning method too. On freshly washed hair, moisturize thoroughly as you normally would. Rayann uses an oil mixture and her
SheaMoisture Yucca & Baobab Thickening and Growth Milk
. Then take a small section of hair and detangle it with a wide tooth comb. Once you have eliminated any knots, twist the section and stick it through the center of a magnetic roller.
Next, take the loose end of the hair and roll it around a cold perm rod roller and secure it. Make sure the root is not pulled too tight.
Repeat this throughout the hair, and allow it to dry.
When all of the hair is dry, remove all of your rollers and fluff the hair to give the shape you desire. Rayann says she uses this technique for updos, braidouts and twistouts as well.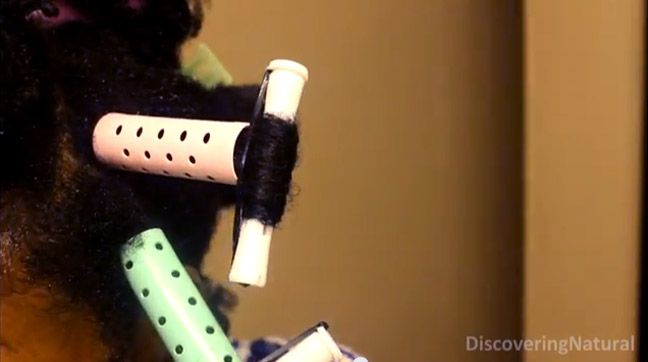 Watch the Video
What's your favorite way to stretch your hair?
Have you ever done airplaning?
---
This article was originally published on CurlyNikki.