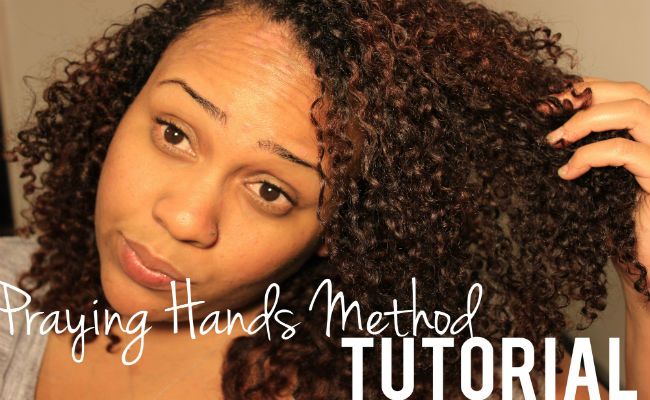 These days, I'm all about getting the most out of my wash and go. Some people chase curl definition for curl's sake, but I'm more of a curl convenience enthusiast. When I lay on the product, smoothing generous amounts of curl definer from root to end, I'm thinking about getting the most days out of my hair between wash days.
I've covered a lot of ground as far as wash and go's are concerned. I've shared my 7 secrets for the perfect wash and go, hacked diffusing, and broke down another product application method--the Ouidad Rake & Shake.
This time around, we are digging a little deeper into the Praying Hands Method, which is exactly what it sounds like. With this method, instead of raking product through your curls, you rub it between your palms, and using praying hands, smooth product from root to end. It is not nearly as complicated as it sounds:
I like the Praying Hands Method to apply product because my curls are smoother, and they dry slightly more elongated (which is only temporary). Smoothing product also reduces frizz from root to tip, ensuring that your wash and go style will last longer.
In my video, I used Zotos 180PRO Foaming Smoother, Be Kekoa Kukui Nectar Hydrate Conditioner, and As I Am Smoothing Gel. You can put the Praying Hands Method into practice with whatever products work best for your hair.