Wait, wait! I know you want to try the brand new Camille Rose Around the World collection, but have you heard about buriti oil, yet?
iStock -- Madeline Steinbach
It's one of the many nourishing ingredients featured in the new collection by curly girl favorite Camille Rose. Among all the exotic oils featured in this never-before-seen collection, buriti is the one that we're all going to be raving about in the next few months. Keep reading to learn why!
2 / 6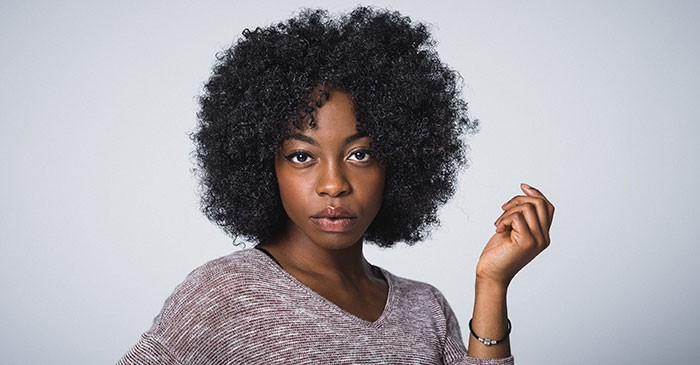 Photo -- Mark Skeet
Making its debut on NaturallyCurly.com and our upcoming Texture on the Runway show in the Big Apple, the Camille Rose Around the World collection is the one you'll want to get your hands on before anyone else. And today might be your lucky day!
Your chance to win every item in the Camille Rose Around the World collection is here!
First, learn about this oil from natural hair expert Sabrina Perkins. In her article The Benefits of Buriti Oil for Hair, she states, "This oil soothes dry and damaged hair and can be used in oil blends or as a hot oil treatment. The essential fatty acids in this treasured oil are excellent at maintaining elasticity and firmness in the skin while producing collagen and elastin, which provide moisture to the scalp."
3 / 6
Photo -- Antas Singh
"The high presence of beta-carotene in buriti fruit oil is helpful in healthy hair growth, and the oleic acid is great for adding a natural sheen to hair." – Sabrina Perkins, NaturallyCurly.com
Taking care of your curly hair is always a joy, especially when you introduce buriti oil to your regimen. So, add even more vibrancy and nourishment to your curls with the Camille Rose Around the World collection before it hits the shelves at Sally Beauty!
4 / 6
To be one of the few lucky curlies to try the entire line simply enter your email address in the form below. You could have these fantastic Camille Rose products in your life in a matter of weeks:
Buriti Oil Cholesterol Treatment
Buriti Oil Scalp Treatment
Nangai & Tsubaki Protein Treatment
Nangai & Tsubaki Oil Scalp Treatment
Oud Deep Treatment
Oud Illuminating Oil - Liquid Gold
$15 gift card to Sally Beauty
The Camille Rose Around the World giveaway closes on August 15, 2018.
5 / 6
Photo -- iam se7en
You're right to be excited about trying the new Camille Rose Around the World collection. In addition to the hair strand-repairing Amazonian Buriti fruit oil and Omega 3, 6, and 9 blend, its other star ingredients include:
Golden Nangai nut oil blended with Japanese Tsubaki oil in a mix of vitamins A, E, and Beta Carotene that strengthens curls that are breakage-prone.
Rare Middle Eastern Oud oil which features in olive, jojoba and white tea give nourishment and life to all hair types.
How to Enter the Giveaway:
Use the Runway Moves: Texture on the Runway 2018 Giveaway email entry form below for a chance to WIN the Camille Rose Around the World collection!
Thanks for entering the giveaway, which is open to U.S. residents only, as per our Terms and Conditions.
6 / 6
Photo -- Bobby Rodriguez
This Texture on the Runway giveaway is sponsored by Camille Rose Naturals.
As ever, stay curly!