Having a head of thick, soft and bouncy curls is a blessing. However, if you don't take proper care of your hair and get enough of the right vitamins, your curly hair can go from shiny to limp--fast. Here is a list of vitamins for healthy hair you should take daily to make sure that your curls remain bouncy and beautiful every day.
Vitamin A
One of the most important vitamins for health hair is vitamin A. Out of all of the vitamins on this list, it does the most amount of work.
Although you can get your intake by eating foods such as cantaloupe, dark leafy green veggies, and meat, you will never get the recommended daily allowance on your own, so it's better to take it as a pill. Here's why:
It contains antioxidants that work to condition and moisturize the sebum in the scalp.
It will fight the free radicals such as pollution that weigh down your hair and make it weaker. As a result, your hair will feel lighter and have better body.
It will strengthen and thicken your curls so that your strands will break less often.
Vitamin B Complex
When we say complex, we mean that it contains every sort of vitamin B available on the market, including vitamins B6, B12, and biotin. Although the B class vitamins are great on their own, they are a true powerhouse when grouped together. Here's what you can expect to see:
A reduction in hair loss so that there's more hair on your head than left in your comb.
Less gray hair as vitamin B slows down the graying process.
Longer hair due to more rapid hair growth.
Shine, shine, shine!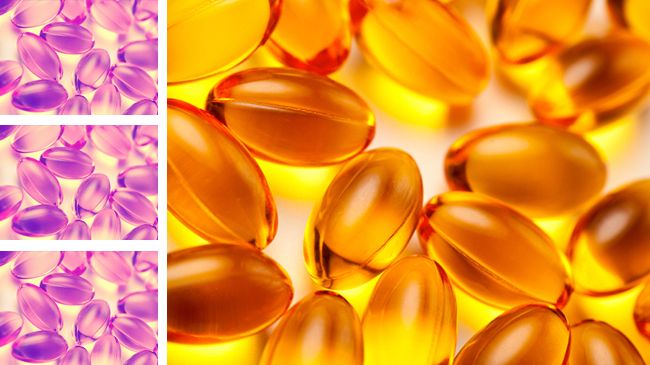 Vitamin E
Renowned for its abilities to soften the skin, vitamin E is an essential vitamin for healthy hair because it helps with blood circulation and leads to a healthier scalp. When you have a healthy scalp you'll notice that:
Your curls will be softer and nourished so that you'll get less frizz and more curls.
You'll get fewer split ends so your hair will look healthier and be easier to style.
Foods that contain vitamin E include nuts, spinach, and tomatoes.
Folic Acid
If you're taking vitamin B complex then you're getting a dose of folic acid and don't have to worry about purchasing another vitamin. A few reasons that folic acid is important for curly haired girls is that it works to:
Prevent grays
Make your hair thicker
Make your hair shinier
Add moisture to your hair so that you'll have less breakage
Another bonus to folic acid is that it can be found in whole grain breads and cereals so you can eat carbs without the guilt.
Supplements
Nature's Bounty Vitamins for Hair - This is a popular hair vitamin found at several drugstores. It is one of the more affordable vitamins that is gluten-free and lactose-free.
Hair Essentials - This handy supplement is all-natural and works to re-grow your hair while also repairing your damaged roots.
Natrol Biotin - Biotin is part of the B complex vitamins that are is known to strengthen brittle hair and nails.
Viviscal - This Scandinavian supplement is a favorite among celebrity stylists and contains many different nutrients that assist with hair growth. You can find it at drugstores or online.

 
MORE:
Top 10 Foods for Shiny Curls
---
This article was originally published in December 2011 and has been updated for grammar and clarity.