Articles | NaturallyCurly.com
All About Proteins
The first step in selecting a gentle shampoo is to avoid those containing sodium or ammonium lauryl or laureth sulfate.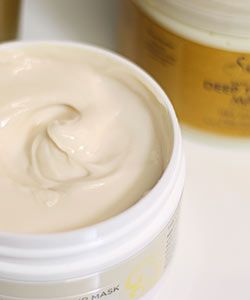 Power Naps!
These are people I consider role models for those who have been brainwashed to believe that nappiness is a curse and a liability. These role models are proof that having nappy hair does not block intelligence or the ability to succeed.
Majoring in Curls: Natural inexpensive remedies
Olive oil is one of my favorite natural things in the entire world. I use it in my hair, on my skin, and -- way too liberally -- in my cooking. It has been used for thousands of years as a skin soother and moisturizer by the Greeks, Italians, and pretty much everyone in the Mediterranean area.