Articles | NaturallyCurly.com
Alison Stewart: Remaining True to Her Locks
In an industry where conformity is the rule, Alison Stewart's willingness to stray from the norm has made her a positive role model for curly women everywhere. The e-mails she receives most often are from fellow curlies looking for advice, and she always writes back.
The Benefits of Tamanu
Tamanu oil has become a highly prized raw material, popping up in a variety of cosmetics and hair-care products because of its ability to regenerate, strengthen and protect.
Sourcing Ingredients From Afar
In their quest to develop the most effective skin and haircare products, companies like Aveda and Ojon are traveling the globe, turning to indigenous cultures to find ancient tribal remedies. At the same time, these companies want the communities to be a part of their success -- a concept called benefit sharing.
Curly Girl: The Handbook
Professional hairstylist Lorraine Massey celebrates the curly girl way of life, from hair care to carefree attitude.
All About Proteins
The first step in selecting a gentle shampoo is to avoid those containing sodium or ammonium lauryl or laureth sulfate.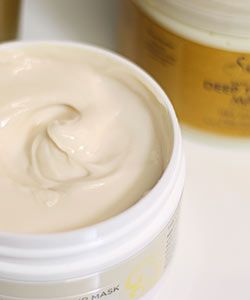 Typing Kids' Hair: Just Go With the Flow
Determining the hair type of an adult can be difficult enough. But for kids, it can an especially complicated endeavor -- a task made more difficult by the ever-evolving nature of children's hair.
Detangling a 2-year-old
Maintaining tangle-free hair will probably help a youngster deal with getting her hair combed.
Happy Nappy New Year!
While I will be giving you a few things new, I won't stray from the tried and true. That means that I will continue to devote some columns to answering your questions about natural hair-care.