NaturallyCurly Articles
Curly Teen Scene: A New Column!
Naturally curly is about embracing an attitude. It's about loving who you are, your spunk, your vitality and your uniqueness.
See You Later Alligator!
The most-recommended brands of lotions to try for very dry skin are Lubriderm, Eucerin and Complex 15.
Curly Hair Q&A: Diane Da Costa
In my journey, I've found that textured hair is the universal word for all curl patterns. Textured hair is naturally staright-wavy hair, wavy, curly, very curly and tightly coiled hair. once you accept what you have and stop fighting your hair, you'll be able to achieve all possibilities.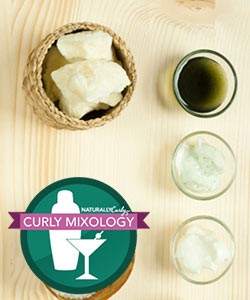 Happy New Year!
Today is a day when many people make resolutions, some of them major, most of them small; things that we feel will improve our lives in some way.